BRC Book Club: July Edition
BRC Book Club: July Edition
"Reading is essential for those who seek to rise above the ordinary." – Jim Rohn
Here's what the team was reading in July, in their own words…
How the Word is Passed: A Reckoning With the History of Slavery Across America
Written by Clint Smith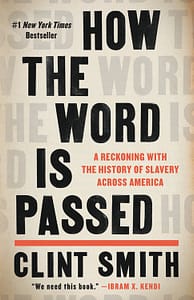 Clint Smith's How the Word is Passed: A Reckoning With the History of Slavery Across America tells the essential stories behind several monuments and landmarks to illuminate how slavery has been central in shaping U.S. history. In addition to correcting the historical record, it's an amazing read for experience designers. For example, in describing a tour that focuses on Jefferson's enslavement of people at Monticello, Smith identifies the desired change in the audience — what we call the A to A-Prime at BRC. Since Smith is a poet with a resonant voice and a lot of experience in spoken word, I listened to the audio version. He has a gift for painting with words, and those paintings are transformative.
—Carolyn Leach, Senior Writer
The Nickel Boys
Written by Colson Whitehead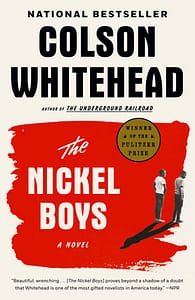 A friend had recommended I read The Nickel Boys a while back. I finally read it and was blown away. It's an amazingly rich story. Based on the real story of a reform school that operated for 111 years and warped the lives of thousands of children, The Nickel Boys is a devastating, driven narrative that showcases a great American novelist writing at the height of his powers and "should further cement Whitehead as one of his generation's best" (Entertainment Weekly). Winner of the Pulitzer Prize.
—Matt Solari, Creative Director
Freedom
Written by Sebastian Junger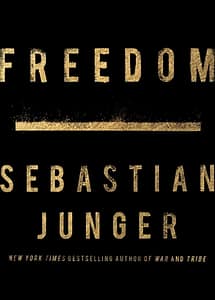 I just finished Freedom by Sebastian Junger, which is a short, powerful book about several war correspondents and former soldiers walking the train tracks from Washington DC through Pennsylvania. But what it's really about is what the word freedom means and how freedom without an equal sense of responsibility for those around you isn't freedom at all, it's nihilism.
—Brad Shelton, Creative Director
Wendy Carlos: A Biography
Written by Amanda Sewell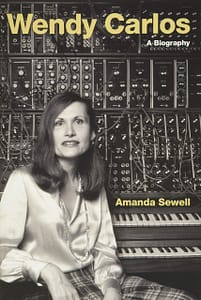 I recently read Wendy Carlos: A Biography, about the composer and synthesist Wendy Carlos. The book was a thoughtful and well-researched look into the life of Carlos, who recorded the groundbreaking Switched on Bach and created the iconic soundtracks for such films as A Clockwork Orange and Tron [all of these under her dead name, "Walter Carlos"]. Weaving together the history of early computing, synthesizer development, music theory, and gender-identity rights, Sewell crafts a thoughtful look into this groundbreaking artist. From my perspective (I'm obviously not Carlos), I thought the book was balanced, thoughtful, and sensitive to its subject. The author, Amanda Sewel, effectively did a historical-biography of someone who was still alive, staying close to only what records Sewell had access to. Carlos is notoriously reclusive, and she did not agree to collaborate on the work, despite requests from the author and editor, and does not approve of the work as a result. Because of this, it's also an interesting exercise in representation, research, and story-telling.
—Alexandra Carter, Researcher
Sing Backwards and Weep
by Mark Lanegan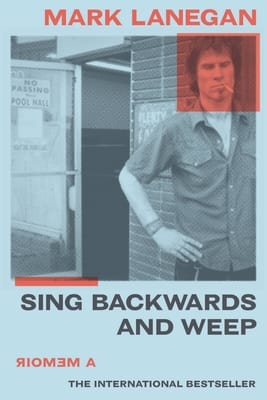 This is a deep cut memoir by lead singer of the Seattle grunge band Screaming Trees. His merciless take-no-prisoners look at his own life and the wretched underbelly of the Seattle grunge scene is a wild ride. It's a miracle he's alive to tell it, in such unflinching prose no less. I never liked Screaming Trees – and neither did Lanegan – and I never heard Lanegan's name before reading his memoir. But when I heard his friend Anthony Bourdain urged him to write his story many years ago (the book is dedicated to Bourdain), I was intrigued enough to listen. It's a vividly painted picture of a distinct era in Rock history that has never been so unsentimentally painted. The rock musician scene of the Pacific Northwest was brutal, y'all. Brutal.
—Carmel Lachel, VP & Executive Producer
Next article
Sign up for our newsletter