BRC Book Club: August Edition
BRC Book Club: August Edition
"Books are a uniquely portable magic." ― Stephen King
Here's what the team was reading in August, in their own words…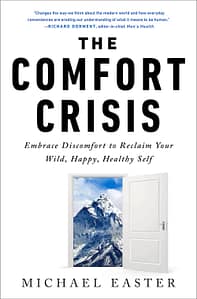 The Comfort Crisis
Written by Michael Easter
I just read The Comfort Crisis by Michael Easter, which weaves together anthropology, physiology, neuroscience, and philosophy to make the overwhelming case that contentment is built on more than the absence of cold, hunger, and boredom — in fact, it's those very things that have chipped away at our physical, mental, and emotional health. As Tamar Haspel, a columnist for the Washington Post, said about the book, "Reading it made me want to be better, and a book simply can't deliver more than that."
—Brad Shelton, Creative Director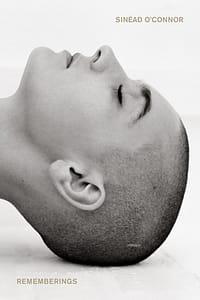 Rememberings
Written by Sinead O'Connor
I am on a rock memoir stretch, and I just tore through Sinead O'Connor's Rememberings, which was a spellbinding read. She is a fierce rebel spirit that speaks truths in ways so many can't muster the strength and clarity to do. She is a mystic, a martyr, an unbridled talent, a fierce protector, a seeker, and a person who shamelessly lives with mental illness. She has that ineffable Irish way with ideas and words. It is an unvarnished, simple memoir that reads part poem, part songwriting, part novel. Her journey is intense, deeply sad in many ways, but also utterly inspiring. And her music…will stand the test of all time. She reminds us that the world has long feared and loathed women who won't conform, and she really lends strength to those who dare not. 5 out of 5 stars. Could not recommend more highly.
—Carmel Lachel, VP & Executive Producer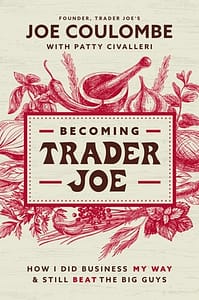 Becoming Trader Joe: How I Did Business My Way and Still Beat the Big Guys
Written by Joe Coulombe, with Patty Civalleri
I just finished Becoming Trader Joe by Joe Coulombe. So how did a guy build an amazing grocery empire from scratch? By questioning everything everyone else was doing. This is the "Moneyball" of food retail. He actually thought of his customers as intelligent, discerning human beings who would like to know something about the product they were buying. Coulombe paid his workers well (he says this was his "first and best decision") so that they became true brand ambassadors — helpful, loyal, happy to help customers. This isn't a bunch of hype; It's really a guidebook for entrepreneurs.
—Rich Procter, Senior Writer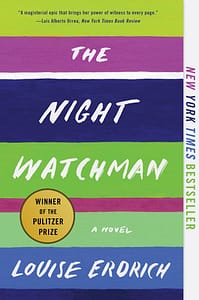 The Night Watchman
Written by Louise Erdrich
I make a point of reading every Louise Erdrich book that comes out, and The Night Watchman is among her best. It's based on her grandfather, who worked as a night watchman as well as a Chippewa Council member. He made his way from North Dakota to Washington, D.C. to fight a new "emancipation" bill that would terminate Native American rights stated in treaties that were supposed to last "for as long as the grasses shall grow, and the rivers run." Erdrich also has a wonderful series for children, the Birchbark House books. I'll always treasure memories of reading about Omakayas and her little brother, Pinch, with my daughter.
—Carolyn Leach, Senior Writer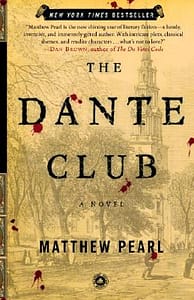 The Dante Club
Written by Matthew Pearl
The Dante Club by Matthew Pearl is a pinch of literary academic mixed into a dark, mysterious murder mystery: a perfect excuse to feel a little erudite while still indulging in a suspenseful murder mystery solved by some of the most famous American literary names. The premise is based in fact: Longfellow and his group of literary paragons are in the midst of translating the first American edition of the Divine Comedy. But then, Pearl adds some fictitious spice: a series of horrendous murders that the literati soon realize are based on specific levels of Dante's hell. From academic chitchat, the novel quickly spins into a group of middle-aged, literary Hardy Boys in frock coats running around 19th-century Boston in pursuit of a killer who – in true mystery fashion – is hiding in plain sight.
—Kat Reinbold, Creative Producer
Next article
Sign up for our newsletter