Johnnie Walker Princes Street in AdWeek
Johnnie Walker Princes Street in AdWeek
Inside Diageo's $210 Million Investment in Scotland's Johnnie Walker Brand Experience
The 8-floor venue will open its doors this summer to visitors in Edinburgh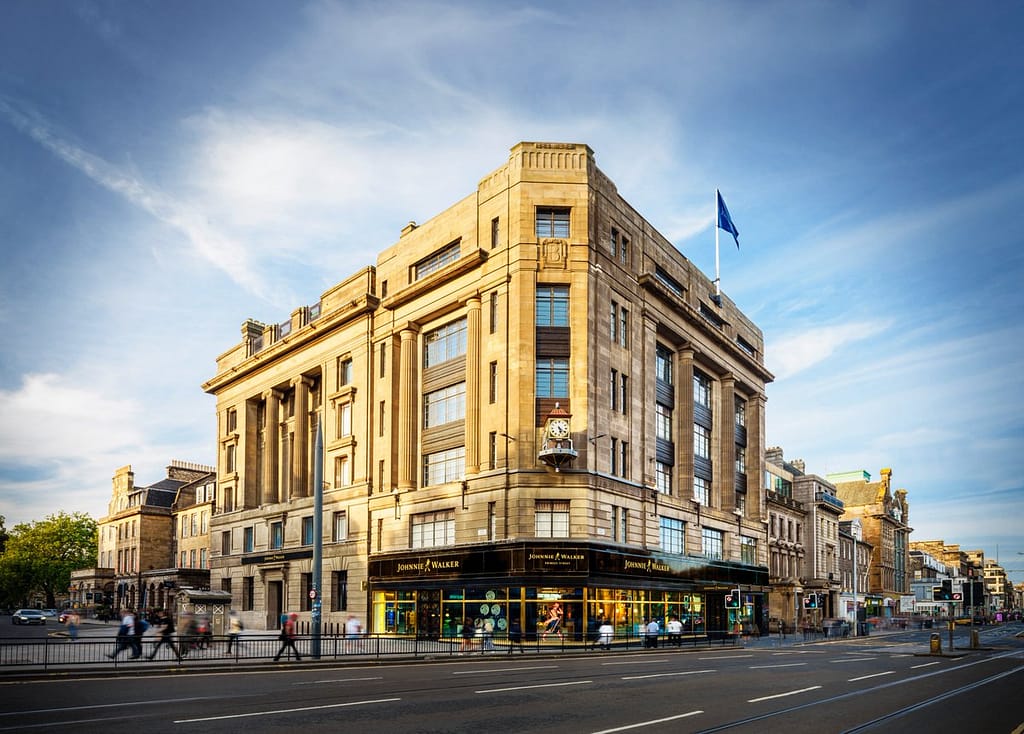 This summer, as tourism is set to slowly return to Scotland, whisky brand Johnnie Walker will invite consumers to come walk with it in the heart of the country's capital when it opens the doors of its long-awaited $210 million (150 million pounds) visitor's center brand experience.
While the finishing touches are still being added to the multimillion-pound center near the foot of Princes Street within the former House of Fraser Building facing Edinburgh Castle, the Diageo-owned brand, which aims to open itself up in an immersive way to new and old whisky drinkers, will welcome fans to sample and engage with its products across eight floors.
Known as Johnnie Walker Princes Street, the experience is a long-term investment on the part of the brand, which expects visitors to spend two or three hours of their day exploring it. "We're looking at the next 200 years and how you can experience the brand in new ways," said Alan McGarrie, brand home and retail marketing manager for Johnnie Walker.
Next article
Sign up for our newsletter