BRC Book Club: March Edition
BRC Book Club: March Edition
"Keep reading. It's one of the most marvelous adventures that anyone can have." – Lloyd Alexander
Here's what the team was reading in March, in their own words…
I believe in the power of books to build empathy, and studies show that's true not only of non-fiction, which you would expect, but also (and perhaps even more so) of fiction. One of my favorite quotes – which has been attributed to several different people – is that it's impossible to hate someone whose story you know.
With the topic of disgraceful hate crimes against the AAPI community in the headlines, I've been thinking about some of the books from AAPI authors that have worked their way into my soul. One is The Buddha in the Attic by Julie Otsuka. A very brief, perfect book written in the first person plural, it tells the story of Japanese "picture brides" who arrive in the U.S. in the early 1900s. It's amazing how much emotion and humanity Otsuka conveys in so few pages.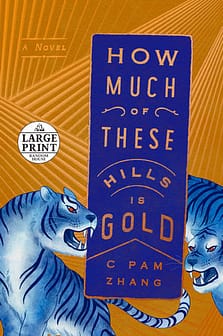 Another is the more recent How Much of These Hills is Gold by C Pam Zhang, the story of two orphaned Chinese-American siblings trying to survive during the California Gold Rush. Zhang's novel took me to completely unexpected places in history and in the human imagination. It's an epic story filled with adventure and perseverance, and what defines "home." Both these books remind us this country has a shameful history of xenophobia while more importantly, connecting us to the humanity of their unforgettable characters.
—Caroline Leach, Senior Writer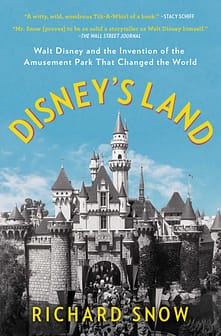 Disney's Land
Written by Richard Snow
I'm reading a great book called "Disney's Land" by Richard Snow. Snow relates an oft-told tale in an engaging, surprising way. Great research, full of fascinating characters and fascinating anecdotes. Walt really did pull this thing despite ferocious skepticism from everyone one from his older brother to his wife. Amazing what one man with no quittin' sense can accomplish…
— Rich Procter, Senior Writer
The Art of Horizon Zero Dawn
Written by Paul Davies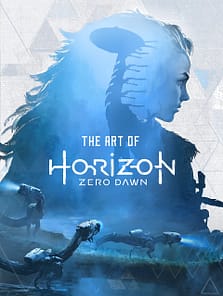 Over 1000 years ago a cataclysm destroyed life as we know it, forcing humans to the brink of extinction. In our place machines rose, and nature took back our cities, until all that was left of our world was the rumors of the old ones and the ruins of a civilization long past. The tribes of the new world live scattered, some small and humble, some as powerful as kings. If Aloy, an outcast and hunter, is to find her true place in this world she must combat the great robotic creatures of the land and uncover the mysteries of a lost civilization.
— Bernard Semerdijan, Art Director & Experience Designer
The Shadow of the Wind
Written by Carlos Ruiz Zafon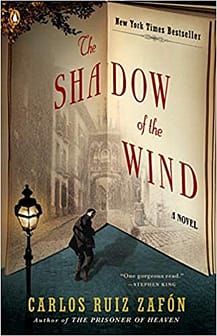 The Shadow of the Wind (Cemetery of Forgotten Books #1) by Carlos Ruiz Zafon, set in Barcelona 1945, a story within a story where a young boy's father takes him to a secret underground library where he discovers a forgotten book by a forgotten author which unlocks an epic story of murder, madness, and love. The Audiobook read by Jonathan Davies makes you feel the suspense and mystery of this story and takes you to the beautiful city of Barcelona. Also, the music used in the audiobook is written by the author.
— Cara Pico, Studio Manager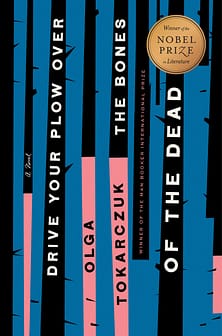 Drive Your Plow Over the Bones of the Dead
Written by Olga Tokarczuk
The main character is an eccentric woman in her 60s who is obsessed with astrology. When people in her small Polish village start disappearing mysteriously, she has a thought – maybe the local animals are taking revenge on those who have mistreated them? A fascinating, unusual whodunnit.
—Cathrin Winsor, Producer
Next article
Sign up for our newsletter