Masters of Storytelling: Abigail Rosen Holmes
Masters of Storytelling: Abigail Rosen Holmes
"If you create something for an audience where everything is not spelled out, inherently, they have to bring something more than just observing to fill in those gaps…I want to leave room for each individual's personal experience to enhance what they see."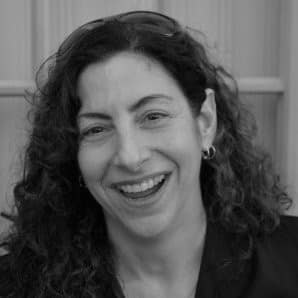 Abigail Rosen Holmes is a lighting, video, and production designer who's worked on live concerts, special events, and installations for artists like Phish, The Cure, Janet Jackson, The Cure, Cher; for companies like Disney and Nordtrom; and on projects the span from the High Roller Observation Wheel at Caesar's in Vegas to Pink Floyd's 'The Wall,' which was performed live at the site of the Berlin Wall only eight months after it had been torn down.
A D.C. native and graduate of Brown University, Abigail spent years touring the US and Europe with some of the world's biggest music acts before spending six years as a Disney Imagineer. Her unique and varied background lends to her habit of leaning into otherwise unfamiliar mediums, platforms, and tools. This has contributed to a depth of experience that is fundamental to who she is today.
In this episode of Masters of Storytelling, Maya talks to Abigail about her experience as a roadie, the power of abstraction in lighting and media design, and the magnificent things that happen when you just say 'yes.'
Listen now on Apple Podcasts and Spotify.
For more information about Abigail and NYXdesign, visit: www.nyxdesign.com
Next article
Sign up for our newsletter