BRC Book Club: November Edition
BRC Book Club: November Edition
"Reading gives us someplace to go when we have to stay where we are." — Mason Cooley
No matter what you're doing during this season of generosity and gratitude, it's always the right time to escape with a good book. Here's what the team was reading in November, in their own words…
Total Recall: My Unbelievably True Life Story
Written by Arnold Schwarzenegger
Arnold Schwarzenegger's story is truly unbelievable. What you come to realize and appreciate is his drive and commitment to success. Well beyond bodybuilding and the movies, Arnold is an incredibly savvy businessman. He would have been successful without the films, bringing in over $100 million in real estate investments alone. It's a great read on what's possible when you combine dreams, passion, and unquenchable dedication to the ideas you believe in. More than the Terminator, he's lived the American dream and believes in the ideas that can bring us together. His decades of work with the special Olympics alone will make you believe in the idea that anything is possible if we combine courage and compassion. And I think we could all use a little more of that these days.
— Christian Lachel, Executive Creative Director and VP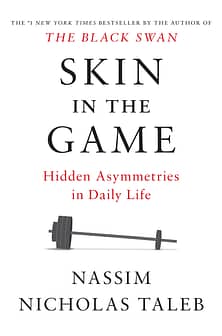 Skin in the Game: Hidden Asymmetries in Daily Life
by Nassim Nicholas Taleb
The economist and philosopher who wrote "The Black Swan" redefines what it means to understand the world, succeed in a profession, contribute to a fair and safe society, detect nonsense, and influence others.
— Brad Shelton, Creative Director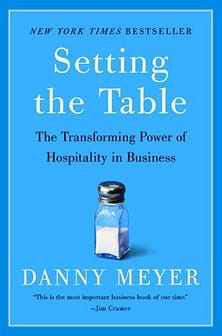 Setting the Table
Written by Danny Meyer
A number of us at BRC have read this book. It's remarkably instructive for what we do in our work and it's a great read. Plus, I LOVE reading about the restaurant industry and chef stories. They always tend to be interesting. Danny Meyer did an interview post-covid on CBS Sunday Morning back in July and spoke to the ways we should all be thinking in our own industry. He's a really sharp thinker.
— Carmel Lewis, VP & Executive Producer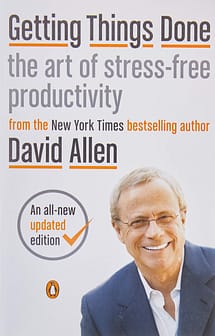 Getting Things Done
Written by David Allen
This cult-classic productivity book is a must-read for anyone who enjoys projects. It dramatically changed the way that I manage my to-dos. It's made it possible for me to juggle all my personal projects while also working full time and teaching one day a week. Allen's method is a huge help, and highly recommended!
— Cathrin Winsor, Producer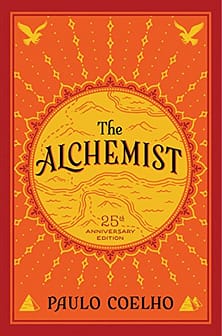 The Alchemist
Written by Paulo Coehlo
I've read this book many, many times. Short, sweet and so powerful in its simplicity, Santiago's story reminds us that a worthwhile journey is never a straight line. Through Santiago, Paulo teaches us the importance of reading omens, that you have to go through the desert tor each the next Oasis, and (dare I say it) to listen to your heart.
— Maya Guice, Marketing Director
Next article
Sign up for our newsletter