BRC Imagination Arts Wins Platinum Award At The 2021 MUSE Creativity Awards
BRC Imagination Arts Wins Platinum Award At The 2021 MUSE Creativity Awards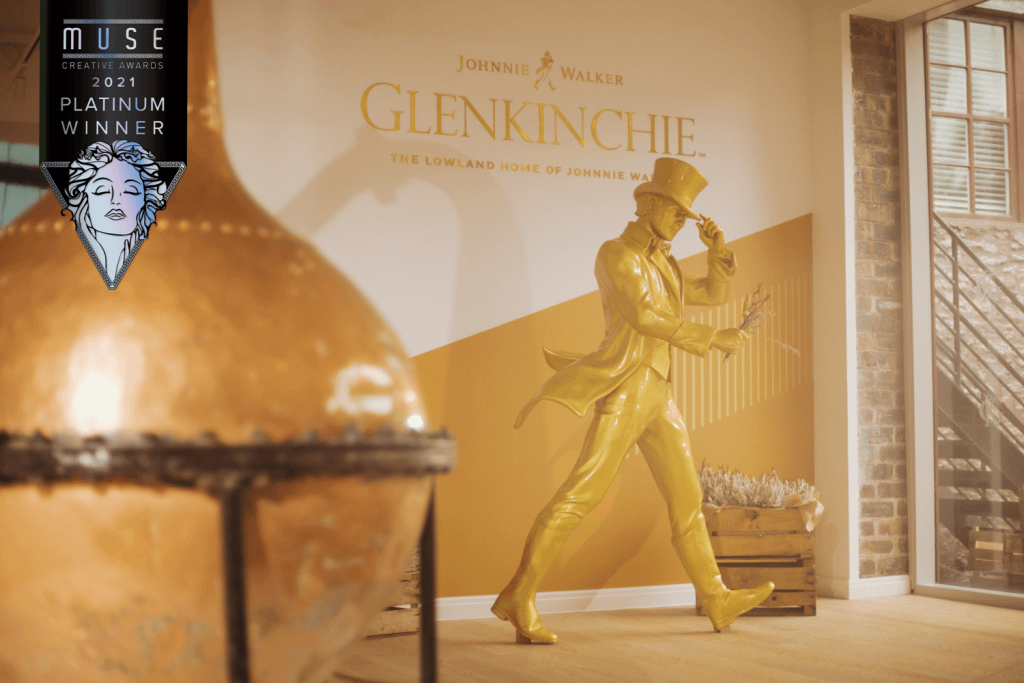 The 2021 MUSE Creative Awards and MUSE Design Awards have officially drawn to a close, after officially announcing the winners. With over 3942 entries entered from all over the world, the competition has shown itself to be one of the leading programs in honoring creative and design excellence.
This year, Glenkinchie Distillery, the Lowland Home of Johnnie Walker, decidedly takes the 2021 Platinum award in the competition. BRC Imagination Arts is working across Diageo's £185million investment to transform Scotland's whisky tourism industry, with Glenkinchie the first of many Diageo distilleries to reopen as a part of that journey.
The MUSE Creative Awards is a part of the MUSE Awards Program, which was created by the International Awards Associate (IAA) in 2015. IAA's inception was based on a mission to honor, promote and encourage creativity by providing a new standard of excellence for evaluating media design production and distribution. IAA's mission has largely shaped MUSE Creative Awards' goals. At its core, MUSE Creative Awards is an international competition for creative professionals who inspire others to greater heights. With their concepts, ideas or designs, these creatives light a fire in others to strive further, thus becoming a muse.
Next article
Sign up for our newsletter