BRC Book Club: September Edition
BRC Book Club: September Edition
We're big readers at BRC. Whether we're looking for inspiration, information, a new perspective or a sweet escape, nothing compares to a few hours spent buried in good book.
Here's what the team was reading in September, in their own words: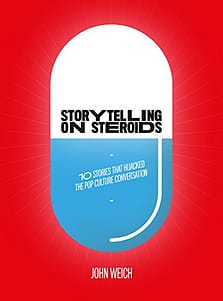 Storytelling on Steroids
By John Weich
The book I just finished reading, "Storytelling on Steroids" by John Weich, is a great compendium on the use of effective transmedial storytelling . The book was written in 2005, but the featured case studies are still relevant today. From the "Why So Serious?" campaign to Jay-Z's "Decoded" book launch, it dissects how these memorable projects injected themselves into the cultural conversation at the perfect time . Alot of this stuff we already know as BRC'ers, but told through these case studies and metrics, I do believe it offers some additional insight in a fun way.
— Alvin Oei, Environmental Designer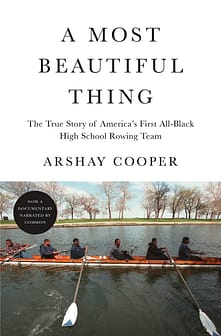 A Most Beautiful Thing
By Arshay Cooper
This is an incredible story about a group of kids that don't let their circumstances define them. Although most of them can't swim and are afraid of the water, they overcome that, racism and elitism in the sport, and the unbelievable obstacles in their neighborhood to form a family that literally rows them to a better life.
Dirt
By Bill Buford
A remarkable book about food, pleasure, passion and family that chronicles the years Bill Buford moved his family to Lyon to learn the art of french cooking. Reading it is like eating the perfect french meal with a bottle of burgundy and the best company you can imagine at the table.
— Brad Shelton, Creative Director
Night Circus
By Bill Buford
It wasn't a surprise to read that Morgenstern was inspired by PunchDrunk's performances as she was writing, for the visual and sensory descriptions of the circus are luscious, immersive, and as mysterious as a visit to "Sleep No More." Yet, like "Sleep No More", while the visual journey is superb, the descriptive language poetic, but I found the story lacking. While Morgenstern creates interesting characters, she's not able to slam dunk her world-building or narrative. Instead, the novel builds an intriguing mystery, hints at a dark backstory and some type of mythological tie-in, but ultimately fails to deliver a satisfactory ending to any of the questions posed, instead, ending suddenly with an impressive visual rather than a clever narrative wrap. I recommend this book as an "ideating" read for those who create immersive environments but warn those looking for a strong storyline that they're likely to be disappointed and even frustrated.
— Kat Reinbold, Creative Producer
Flights
By Olga Tokarczuk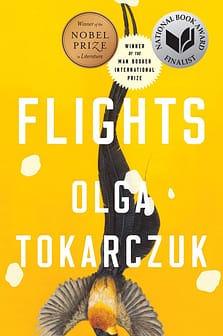 I'm reading Flights by Olga Tokarczuk. I bought it just before leaving the US to live abroad. It got a little beat up on the trip, but that's okay – the book itself is about unique and imperfect journeys. It's not exactly narrative – more like a scrapbook of prose centered around the idea and experiences of movement between spaces and over time. Despite the lack of a cohesive plot, the book is impossible to put down.
— Cathrin Winsor, Producer
Hunters: Book 1 – The Wanderers' War
By Caity Schmidt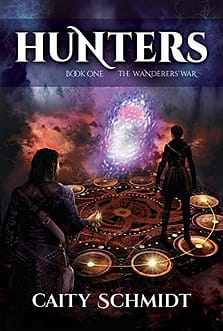 This is a breakthrough fantasy novel by BRC's own Caity (Watson) Schmidt. Once I started this novel, I could not put it down. It's an amazing achievement of imagination and intelligence. The main character of Jac is unlike any other I've encountered in this genre. She's deeply flawed and thoroughly human. I found myself cheering her on at one moment, then yelling at her in frustration the next. The author is in command of her complex narrative world. I dreaded turning the last page. I did not want it to end. Fortunately, Book 2 comes out at the end of September 2020!
The Cuckoo's Calling
By Robert Galbraith (aka JC Rowling)
I continue to be impressed with JK Rowling's writing. It's a classic hard-boiled detective story for a modern audience. The details are rich and obviously well researched by the author. Looking forward to where it takes me!
— Matt Solari, Creative Director
Next article
Sign up for our newsletter