To support continued growth, BRC has moved headquarters for the first time in over 20 years. The good news: We're still in Burbank, right in the heart of the city's media district.
As of December 1, 2022, you can find us at our new address:
3400 W. Olive Ave. Ste 220
Burbank, CA 91505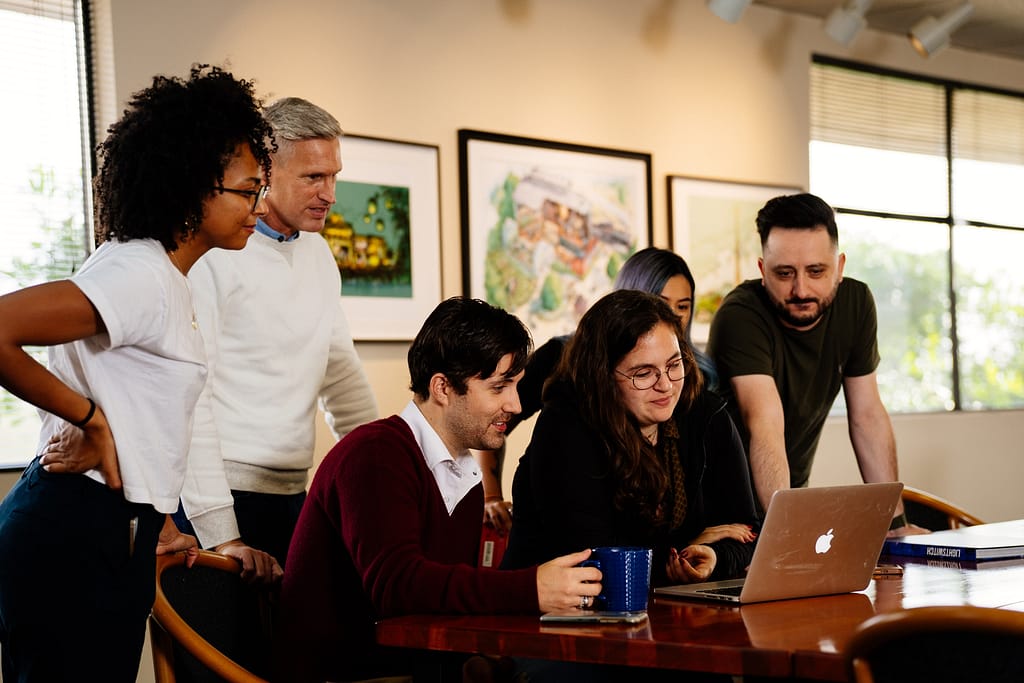 In preparation of new brand, cultural and museum destination projects, we're also happy to announce the addition of three senior leadership steering committee members and a design studio manager.
The expansion to BRC's steering committee includes:
Kathleen "Kat" Reinbold, a creative producer who has worked on BRC projects since 2013. She received her B.A. in English Language and Literature, Communication Studies & Theatre and French from South Dakota State University, where she also received her M.A. in Medieval Literature & Languages. She also has M.F.A.s in Producing & Production Management from the California Institute of the Arts. Kat has developed and produced a wide variety of projects from museums to brand experiences to cultural attractions throughout the United States, Europe, the Middle East, and Asia. Her current projects include ongoing work with the Rock and Roll Hall of Fame in Cleveland, Ohio, and multiple distilleries across the Kentucky Bourbon Trail.
Alicia Hungerford, who has worked at BRC for over seven years, is a creative producer who came to BRC with degrees in public relations, integrated marketing, and history from Gonzaga University. She offers a sharp focus on strategy and execution which she combines with an ability to foster relationships with both her team and project partners. Her portfolio of work includes Johnnie Walker Princes Street and the redevelopment of distillery brand homes across Scotland.
Alyssa Damminger is a producer whose work touches every aspect of Design and Production, including architectural coordination, design management, and brand engagement. She received her BFA in Creative Producing and Management, and Experience Design from California Institute of the Arts. She recently wrapped work across Diageo's Destination Scotland brand home investment and is working on new brand experiences across Europe.
"Since the start of BRC, we have worked tirelessly to build a team filled with an incredible set of skills that align with our core values, and who excel in strategic brand and cultural storytelling," said Christian Lachel, Chief Creative Officer at BRC Imagination Arts. "Not only does the expanded and more diverse leadership team embody this, it also brings a critical perspective to our role in the industry."
Additionally, Galeit Desiderio joins the BRC team as design studio manager, overseeing and facilitating the needs of all design and creative staff. Galeit brings with her a wealth of diverse career experience within the worlds of television, film and multimedia production. Galeit has worked with and for many notable clients and companies, including Warner Bros. Studios, Conan O' Brien, and various cultural institutions. She holds a Bachelor of Arts in Theatre from Ithaca College and is also a seasoned wellness educator and leader.
"We're constantly working to adapt our team and the experiential business to an ever-evolving world," said Lachel. "And we believe each individual's unique background lends to the continued success of our company, contributing to our compassion, creativity and ability to understand and serve communities around the globe."
Next article
Sign up for our newsletter