Cheering, Loving, Healing: The Magic of Sports Experiences
Cheering, Loving, Healing: The Magic of Sports Experiences
February 2021
Written by Brad Shelton
It's Spring, 2020. The true horror of the coronavirus pandemic is just emerging. Suddenly the most common, benign forms of social interaction —shaking hands, sharing a meal in a restaurant, attending a wedding —are forbidden. We are afraid of each other, afraid to venture outside, afraid of what the future might bring. What if it took five years to develop a vaccine?
And then, a few things happen that cause everyone to (cautiously) smile and relax a little. First, South Korean baseball shows up on television. Then, the Bundesliga re-starts their season. Major League Baseball figures out a way to start their season, albeit in empty stadiums. So does Major League Soccer and the NWSL. The NBA is next, followed by the NFL and College football.
Our teams were back! Once again, we had something to share with family and friends: our love for the games, the rivalries, the rites and rituals of sports. If sports had returned to some kind of near-normal, maybe everyday life would soon follow.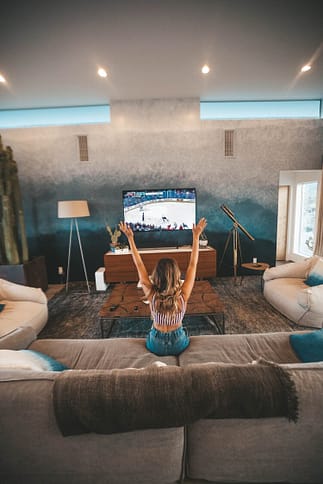 Now, it might be a while before our favorite teams can pack 100,000 people into a stadium. They CAN, however, offer fans a chance to connect to the team and get a taste of what it feels like to celebrate as a member of the tribe. Sports tours and attractions have always been a great business. But they're so much more than that, especially at a time like this. They're an opportunity for these vital institutions to expand their role in building community. Can you think of anything more constructive, more needed, and more healing in this moment in history?
Sports Give Us A Way To Bond
Sports and music venues often seem like the only two places left where we can allow ourselves to be vulnerable in large crowds and emotional with total strangers. When the Galaxy won the MLS Cup in 2014, I found myself in the stands jumping up and down, cheering myself hoarse and hugging people I'd never met. When the University of Tennessee football team won the national championship in the late '90's, I tearfully hugged strangers in a New York City bar, elated to feel a connection to my childhood home from far away. I loved those people. I loved that team. And in a lonely city, I was a part of something bigger than myself..
When your team wins it all, you scream "We won!" We. All of us, together. In a time of unprecedented divisiveness, sports give us a way to bond, to share and to befriend one another. It's a great big thing we all have in common: our love for the team. Every sports fan knows this is true: "Anybody who loves my team is my friend."
Fans Come First
AT BRC, we've been able to bring our own passion as sports fans to our work for some great teams. When we create tours and attractions for these teams, we begin with this thought: Our guests are more than fans. They're the owners. They've earned that ownership with the love, devotion and patronage over the years. Our job isn't just to entertain them. Our job is to welcome them, honor their ownership, and show them the kind of hospitality an owner would expect visiting their team.
I've been lucky in my career at BRC to work on a number of these projects. What makes them different than most of what you see around the world is that, while they're full of important facts and figures, they aren't driven by them. They're driven by emotion. By love. And while we hope people are engaged as they learn about the team, what's more important is the emotion they feel when, for example, coach gives them a pep talk in the locker room (you haven't lived until you see a grown man cry on a stadium tour!). A project is a success when, at the end of the tour or experience, the fans feel more deeply connected to the team, its heritage, and its future.
We've just created a stadium tour for Allegiant Stadium, the new home of the Las Vegas Raiders. The stadium is the new, emotional home for millions of the team's fans around the world. It's the tribal gathering place for the tightly knit community of enthusiasts who love the team, the tradition, and the informal nation of fellow devotees. It's also a cathedral for the conversion of new members to Raider Nation. Whether they were a fan when they came in or not, they are now in love with the team, and part of a passionate community of fans.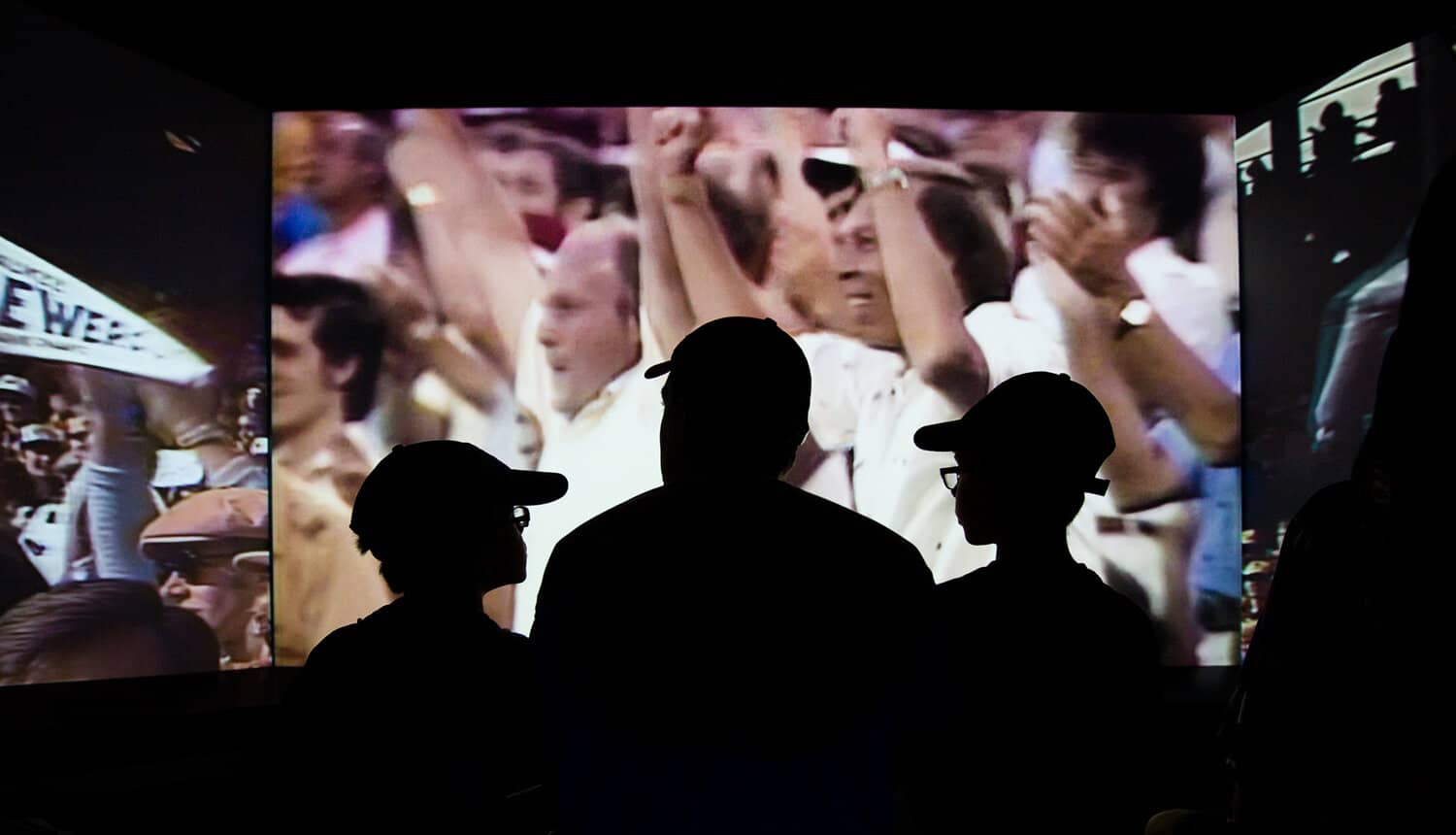 Sports Stadiums Are The Perfect Places To Gather
The Raiders understand that Allegiant Stadium is much more than a sports venue, it's their community's new favorite meeting place. Whether you go with your best friend or all 20 of your co-workers, there's room for everyone. You can get loud, eat till you explode, and enjoy the adrenaline rush of gameplay.
The beauty of the tours, especially when games are closed to the public, is that they provide fans the chance to look behind the scenes, introduce themselves, and savor the many ways they'll enjoy it on game day. They wear their gameday gear, learn something new about the team, and bond with new friends. They see shrines to their favorite players, memorable plays and beloved teams.
Every aspect of the tour and the game day stadium experience is focused on assuring fans that the Raiders built this amazing place to honor them. Only a team that loves them as much as the Raiders love their fans would build such an elaborate clubhouse wholly dedicated to making them happy. Raider Nation knows that their love for the team is mutual and that they are part of a magnificent sports tradition.
The value of places like Allegiant Stadium—places where we can be openly emotional, vulnerable even—has only grown during the pandemic. We NEED places where we can share our joy and our heartbreak, and where communities are born and strengthened. That's a role our favorite teams have played for years, and it's more important now than ever
Next article
Sign up for our newsletter