Horse Soldier Bourbon breaks ground for world-class distillery experience in Somerset-Pulaski County
Horse Soldier Bourbon breaks ground for world-class distillery experience in Somerset-Pulaski County
$200-million project will attract hundreds of jobs and make the community
a southern anchor of the Kentucky Bourbon Trail® tour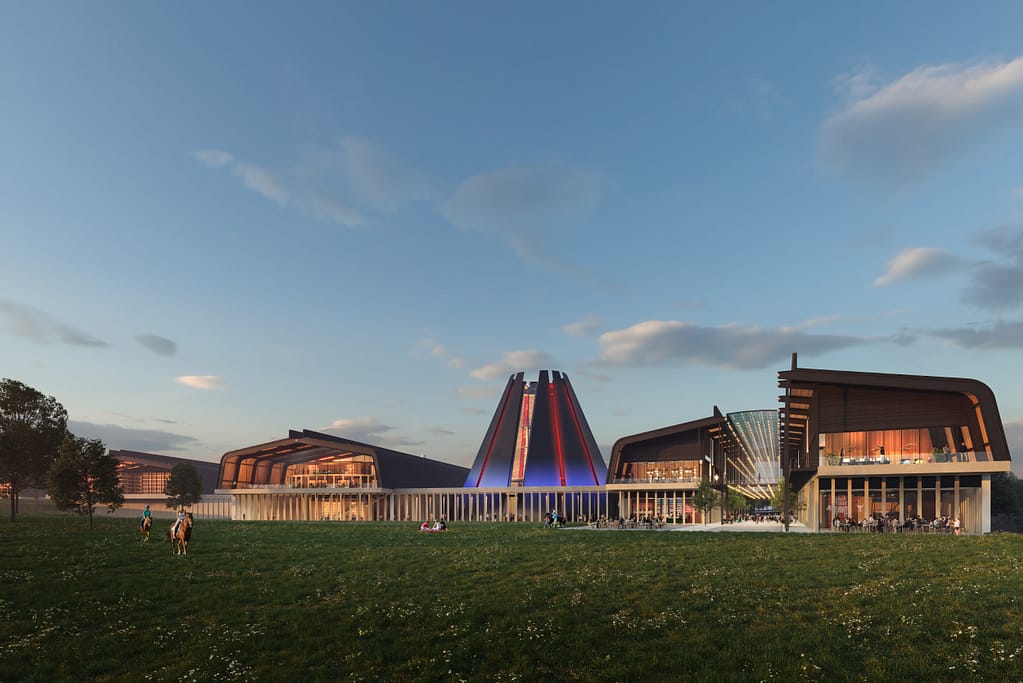 SOMERSET, KENTUCKY (October 19, 2021) — A commitment made in 2019 to build a world-class distillery experience in Somerset-Pulaski County was strengthened today as members of the Horse Soldier Bourbon team broke ground for the company's $200-million investment.
More than 400 people, including U.S. Congressman Hal Rogers and Kentucky Gov. Andy Beshear, gathered on the grounds of the former Waitsboro Hills Golf Course — a 227-acre expanse overlooking Lake Cumberland — to commemorate the official beginning of this project.
Billed as a "legendary moment in history," the invitation-only event, which featured parachuters presenting colors from the sky and the unveiling of renderings detailing Horse Soldier's vision for the property, was a celebration of the shared values between the company and people of Somerset-Pulaski County.
Horse Soldier President and CEO John Koko said he is grateful for this partnership, one that will allow a collection of experiences centered around bourbon and community spirit to rise from the dirt shoveled today. For Koko and his team, that dirt represents a humbling, once-in-a-lifetime experience — the moment when the American Dream crosses over into reality.
"We are every person you've ever known in your family," Koko said. "We're average guys. It was just our turn to do something. And we are proud to be doing it in a place where our story so naturally fits. Horse Soldier Farms will make this already outstanding community stronger and better, with the values its people have always had — values that are also important to us. We are honored to come home, to make our dreams a reality in Somerset."
Reality for Koko and his team was much different on this day 20 years ago. On Oct. 19, 2001, weeks after the 9/11 terrorist attacks, a hand-selected detachment of 12 Green Berets from the 5th Special Forces Group entered Afghanistan on horseback. Later named the "Horse Soldiers," their clandestine mission marked the first time U.S. troops rode to war on horseback since World War II. The movie 12 Strong is based on their story.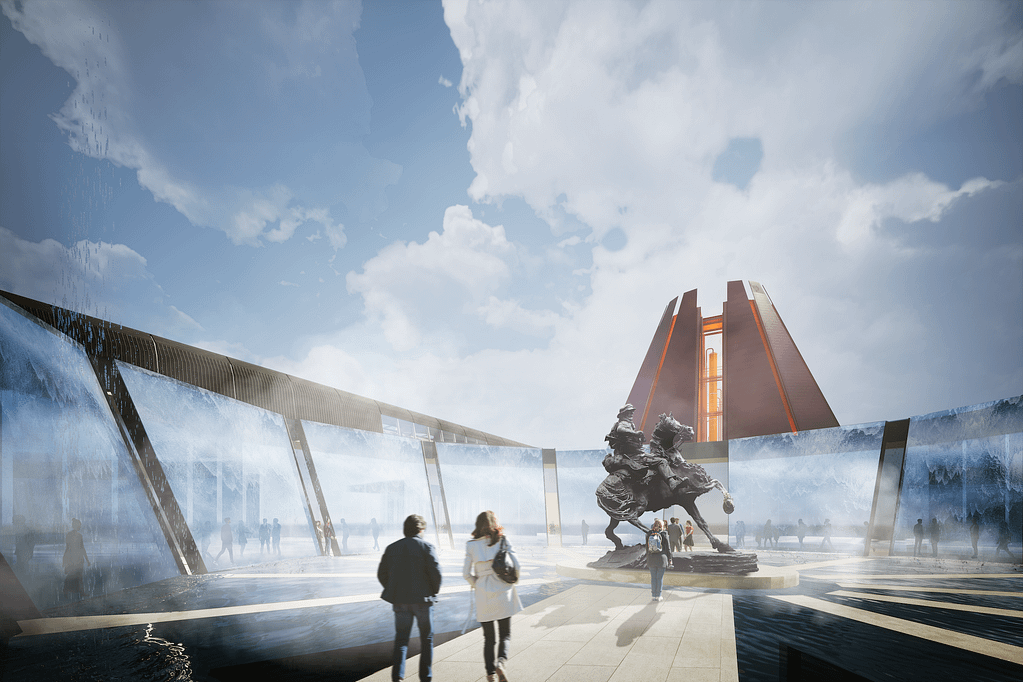 Upon retiring from the military, this band of brothers traveled the world and discovered a passion for making bourbon. From that experience, they determined their legacy would be to create a product that infuses patriotism with one of Kentucky's signature industries. Coming home to make bourbon in Kentucky, where their military story began training on the banks of the Cumberland River, would be the next chapter.
Enter Somerset Mayor Alan Keck, who made bringing a bourbon experience to the community one of his top priorities upon being elected in 2018. After hearing a podcast featuring members of the Horse Soldier Bourbon team, he was inspired by their story and began recruitment efforts in partnership with the Somerset-Pulaski Economic Development Authority (SPEDA). In just one short year with several visits between the two teams, Horse Soldier announced it would build a distillery in Somerset.
"Horse Soldier Farms has, from the beginning, been a project that challenges people to believe anything is possible," Keck said. "That has been a key part of my vision for this community and it's what makes this partnership so special. I'm grateful the Horse Soldier team has been willing to dream big with us. As these two stories intertwine, as we forge our path to becoming a Kentucky Bourbon Trail® experience, we will continue to build excitement and a more enduring legacy for Somerset."
SPEDA President and CEO Chris Girdler said he envisions an economic ecosystem building around the Horse Soldier Bourbon project, providing direct and indirect benefits to the entire Lake Cumberland region.
"It has been an honor getting to know the team from Horse Soldier over the last two-plus years, learn their stories and follow their phenomenal success in business and in life," Girdler said. "While they could have selected any community in the world in which to produce their award-winning bourbon and create an amazing visitor experience, we are grateful they chose Somerset, Kentucky, in which to do that."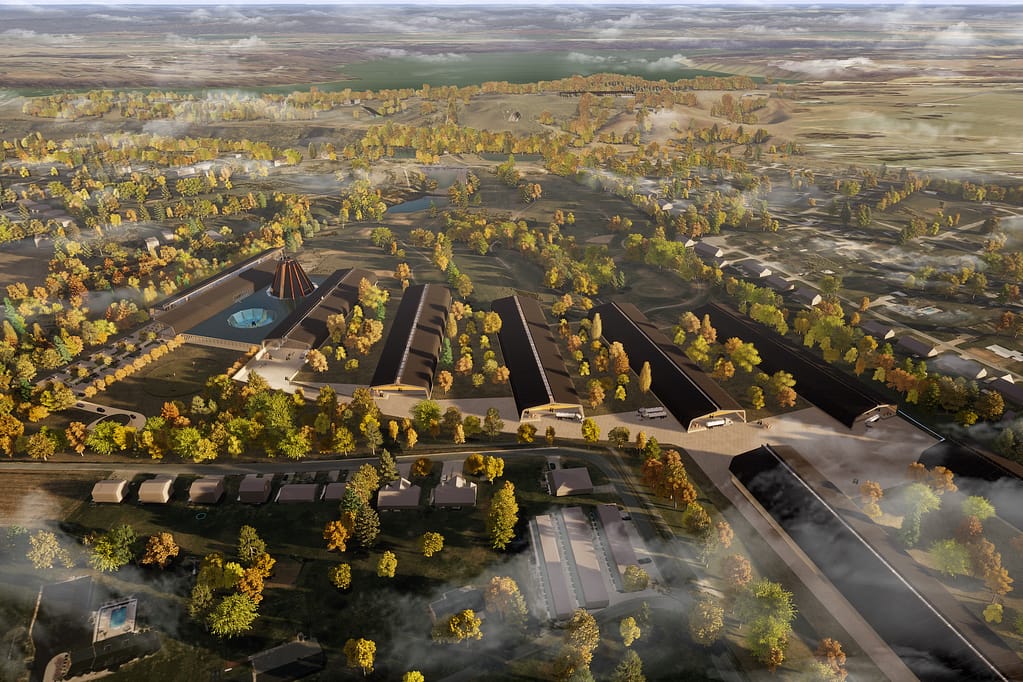 The team's love of country and craft is woven throughout the Horse Soldier Farms project, which will bring 400-plus jobs to Somerset-Pulaski County's already robust tourism industry. Renderings show a sustainable distillery inspired by the 12 Horse Soldiers: Visitors will discover 12 fermentation vats in perfect formation around the column still created with metal from the Statue of Liberty. A recessed water feature and stillhouse pay homage to the Two Towers in New York City. And the water garden includes a replica of the America's Response Monument located at Ground Zero, a statue that commemorates the Horse Soldiers' mission.
The grounds also include a village that offers both spirits- and non-spirits-based activities. Events, festivals and concerts will fill the family-friendly venue's schedule while shops, community rooms, a chapel and event center, and health and wellness opportunities will be available to residents, visitors and veterans. Horse Soldier Farms will also include a luxury lodge, cabins and serve as a premier culinary destination.
It is this well-rounded visitor experience that made Horse Soldier Farms a strong candidate for state incentives, Gov. Beshear said. The project will receive $29.9 million in Tourism Development Act support and will further reinforce efforts to ensure Kentucky is a top tourism destination and a premier location for business growth and expansion.
U.S. Congressman Hal Rogers said the American heroes behind Horse Soldier Bourbon are the epitome of valor and hope during difficult times.
"We are proud to welcome these Horse Soldiers home to southern Kentucky to continue their pursuit of the American dream, as they grow this veteran-owned and operated company," Rogers said.
Horse Soldier Bourbon assembled a design team that offers collective experience in projects across the globe. Roger Stirk Harbour + Partners (RSHP), an international architectural practice based in London, has prior distillery experience designing the world-renowned Macallan Distillery in Scotland. Other notable projects include 3 World Trade Center in New York City and the International Spy Museum in Washington D.C.
The design team's portfolio also includes The Jameson and Absolut brand-homes and guest experiences in Europe, along with construction expertise with Kentucky distilleries Woodford Reserve, Bulleit Bourbon, Angel's Envy and Wild Turkey. In addition to RSHP, team members include California's BRC Imagination Arts (experiential design); Kentucky firms EOP (architecture), VITOK (engineering), Brown + Kubican (structural engineering), CRM Companies (facilities management), D.W. Wilburn Inc. (construction) and Carman (landscape); as well as national firm CMTA (building science engineering).
Horse Soldier Bourbon is a member of the Foley Family of Wines (FFW) portfolio. FFW President Shawn Schiffer said Horse Soldier's authenticity shines through its story and the quality of its product, making it unlike any other bourbon brand in the industry.
"Horse Soldier Bourbon has solidified its place in American history and on shelves across the country through its civic contributions and its award-winning craft, both of which are equally impressive," Schiffer said. "We have no doubt Horse Soldier Farms and the Somerset community will be a can't miss stop on the Kentucky Bourbon Trail® tour, and we couldn't be more proud to support this company as a top brand in the Foley Family brand portfolio."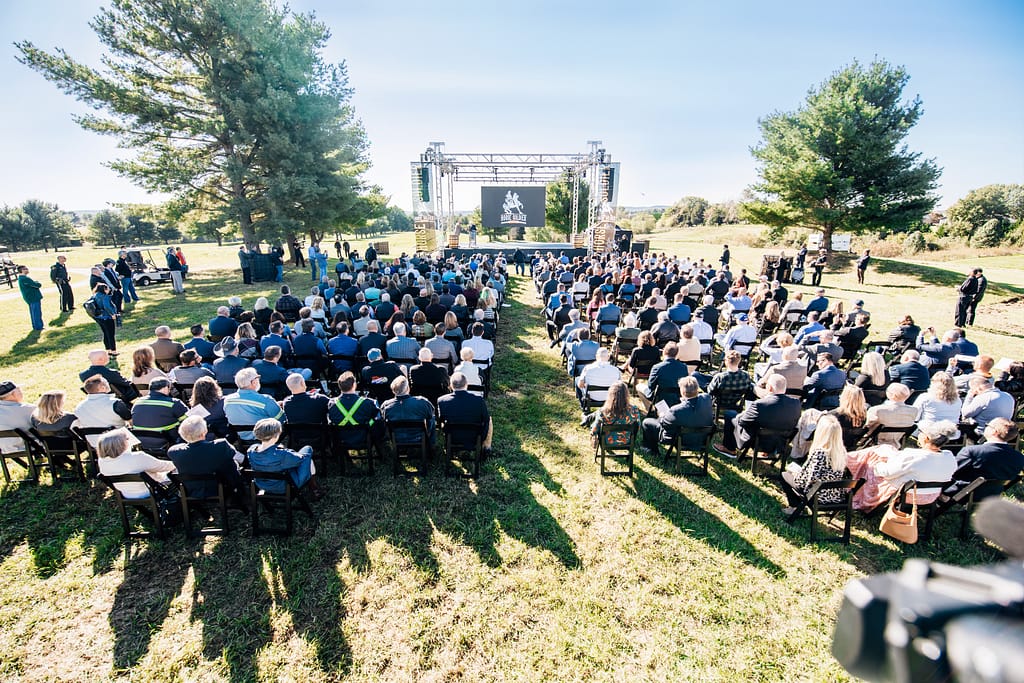 Executives from Southern Glazer's Wine & Spirits, Horse Soldier Bourbon's distributor, echoed sentiments of excitement to be involved with the company as it grows.
"We are very pleased to be able to support Horse Soldier Bourbon for this exciting milestone," said Ray Lombard, Executive Vice President and General Manager, Craft Collection Luxury Spirits, a division of Southern Glazer's. "It's a great brand with a great story, and we look forward to continuing to grow Horse Solider as it thrives nationwide."
Koko expressed his gratitude to the team of employees and partners who have been dedicated to making Horse Soldier Farms a successful endeavor.
"I come here with my heart open, believing that Horse Soldier Farms, our forever home, is going to be even more historic than the things we have done in our lives prior to this moment," he said. "This is our journey; this is Somerset's journey. And it's not over. We look forward to writing the chapters that lie ahead with the people of this community."
Next article
Sign up for our newsletter