Expo Milano 2015, The EU Pavilion
Expo Milano 2015, The EU Pavilion
Project Highlights
94%
Recieved a 94% approval rating for all pavilions among guests at the Expo
6,000+
Over 6,000 guests visited the Pavilion during the Expo
8
Received 8 awards for filmmaking and creative excellence, including Best Animated Film at the 2015 Los Angeles International Film Festival
Project Details
Overview
The EU Pavilion at Milan Expo 2015 presented a charming animated film about Alex, a farmer, and Sylvia, a scientist. These two come together to help save their village at the moment of need. In so doing, they prove the motto for the European Union, "United in Diversity." We must work together to achieve peace and prosperity.
Challenge
The European Union wanted to convey a message about the need for people to come together in order to thrive and make a more sustainable future together. This message was about creating a vision of sustainable food production and community while retaining the richness of the continent's many and varied cultures, traditions and languages. A conventional presentation of these ideas would be too dry and pedantic. What to do?
Solution
Entertainment, specifically an animated love story with two unlikely heroes. And at the center of this love story, bread. Bread has historically been the symbol of a food made for sharing. The captivating love story delivers the message that if we're going to feed the people of the world, our farming and agricultural traditions must work hand-in-hand with scientific research.
Key learnings
Academic presentations, while interesting, are rarely exciting for the masses. By translating the EU's powerful message into an enchanting animated fable, the story and underlying lessons became far more palatable to the kind of large audiences World Expos attract.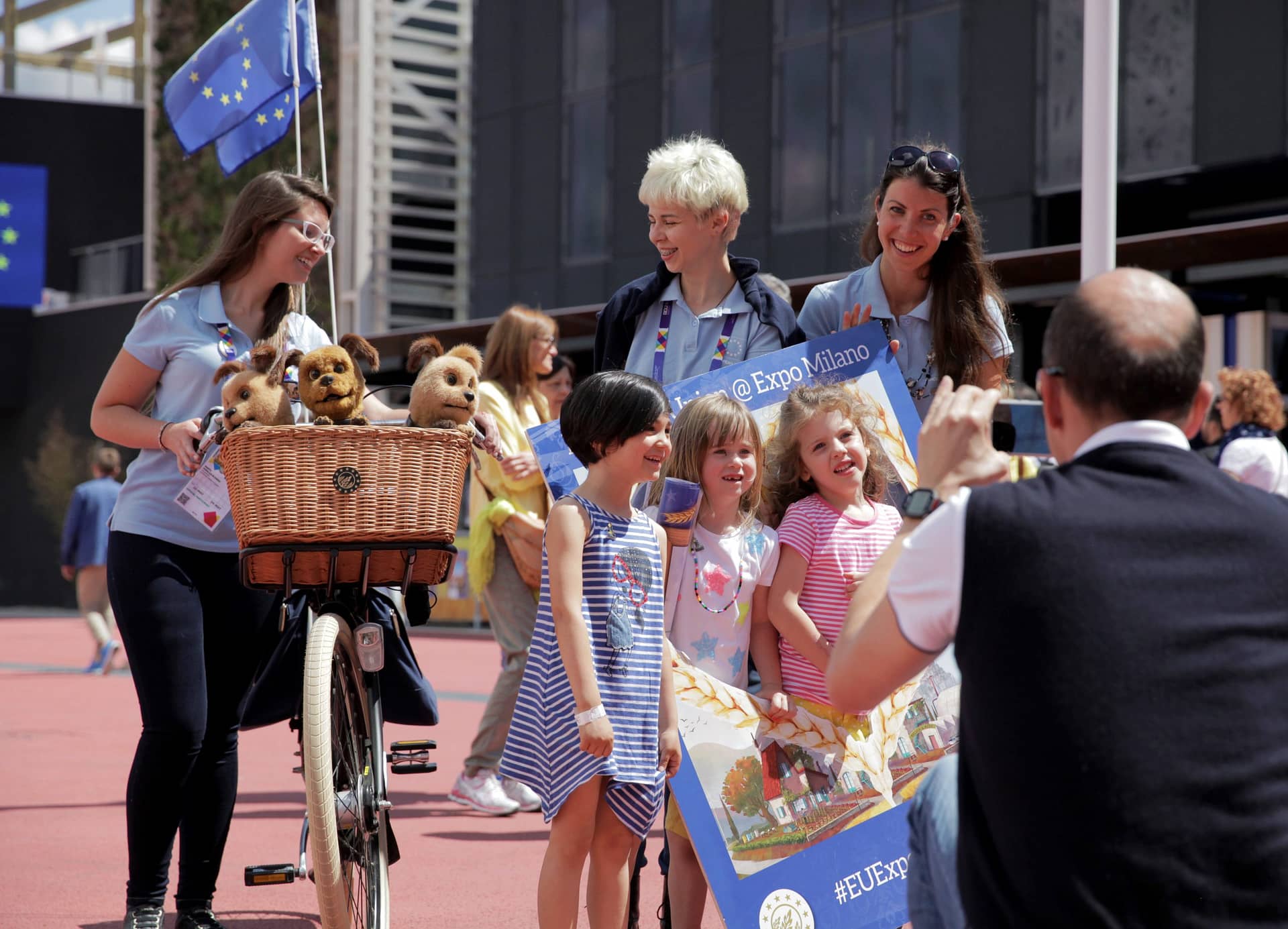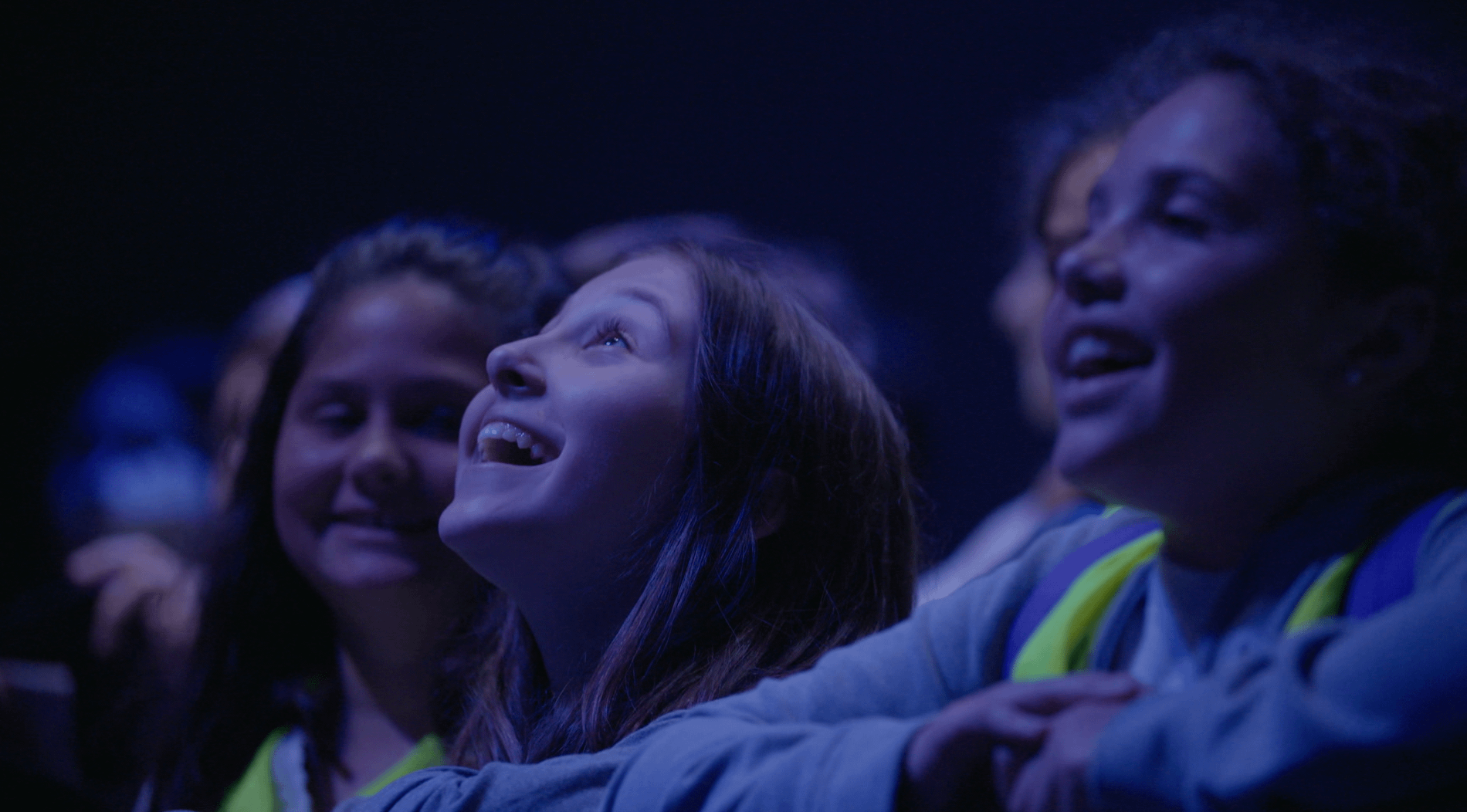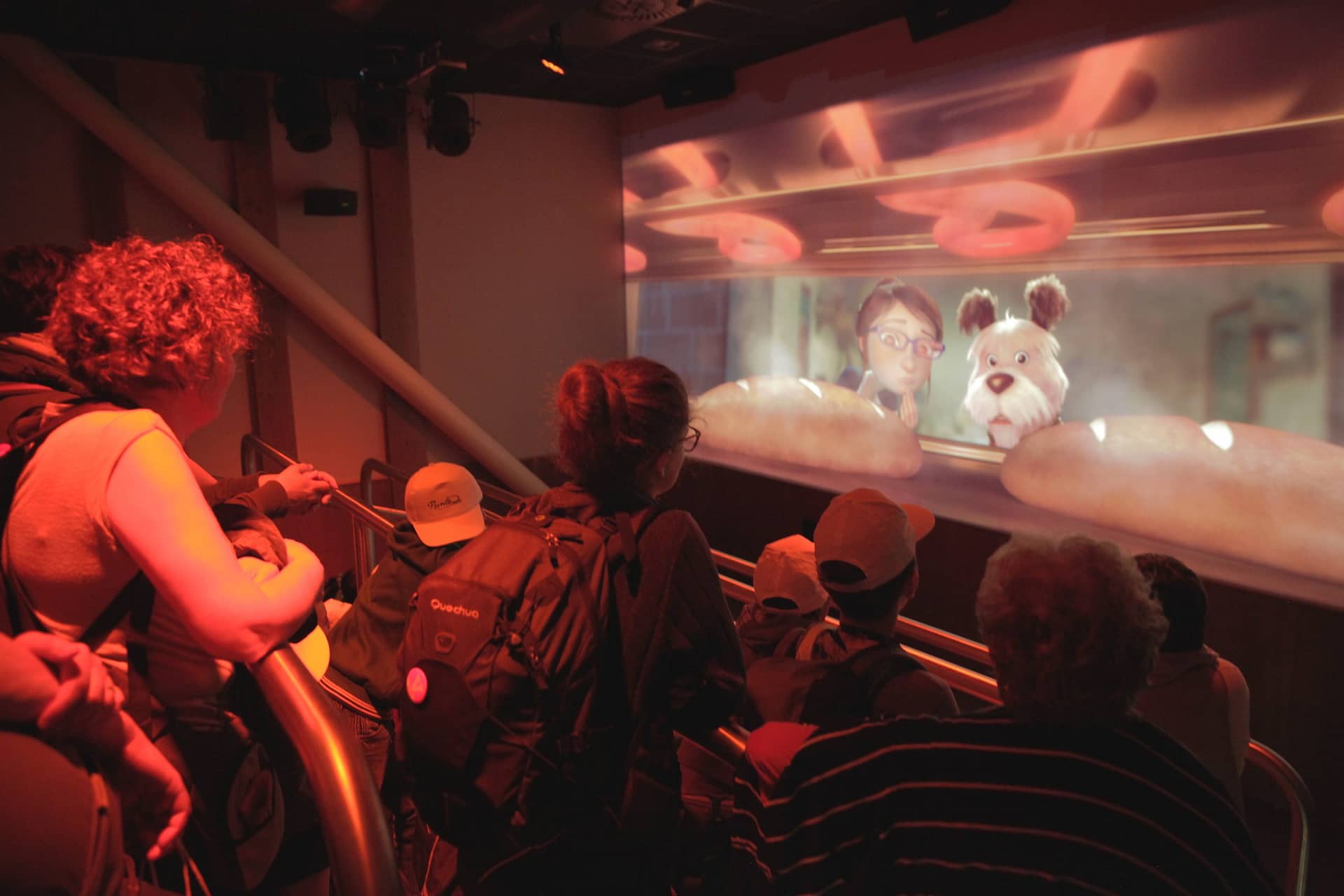 "Thank you for this amazing adventure! I'm in love with this Pavilion!"
– Pavilion Guest Book