Project Details
Overview
The World Food Center was created to achieve a worthy mission: help feed and nourish our planet's people, today and tomorrow. Guests discover the impact of the world's food choices and the importance of sustainable and healthy food production through a variety of digital and analogue experiences that invite them to use all their senses and learn by doing.
Challenge
The challenge for BRC was to create a place that changes minds—and more importantly, hearts—so that guests walk out empowered to help create a healthier, sustainable, and tastier future for themselves and their families, the Netherlands, and the world.
Solution
From the very first moment, visitors are placed at the center of this mission and positioned as heroes in the quest to improve food production worldwide. Guests are engaged with multi-sensory experiences that reveal the challenges of world food systems and the tangible, actionable solutions for what guests can do—now and in the future—to care for humankind and the planet that nourishes us.
Key learnings
Transforming guests into engaged heroes in the quest to mitigate the world's greatest challenges can be a winning strategy for all parties involved: the attraction, their guests, their communities, and humanity at large. By presenting challenges in a context of practical hope and civic action, guests leave optimistic and inspired to make a difference.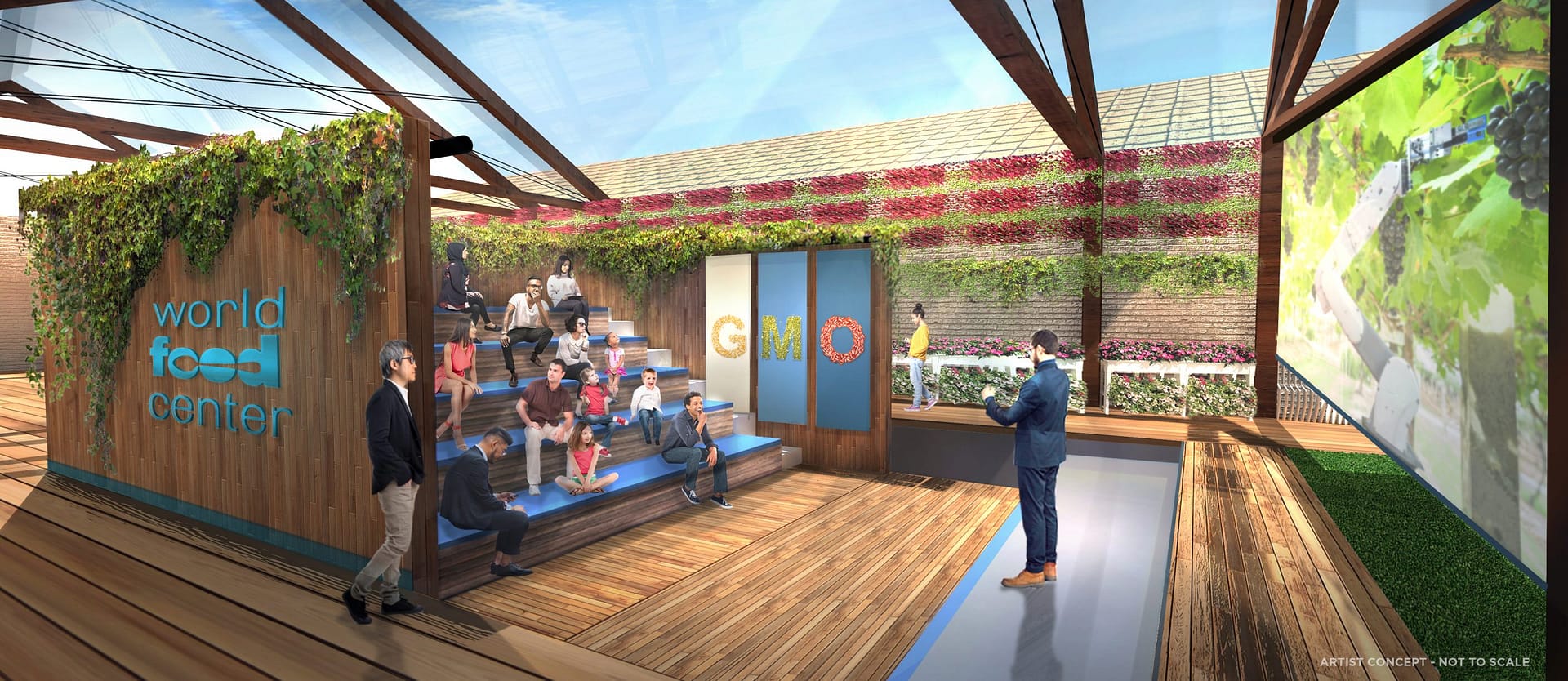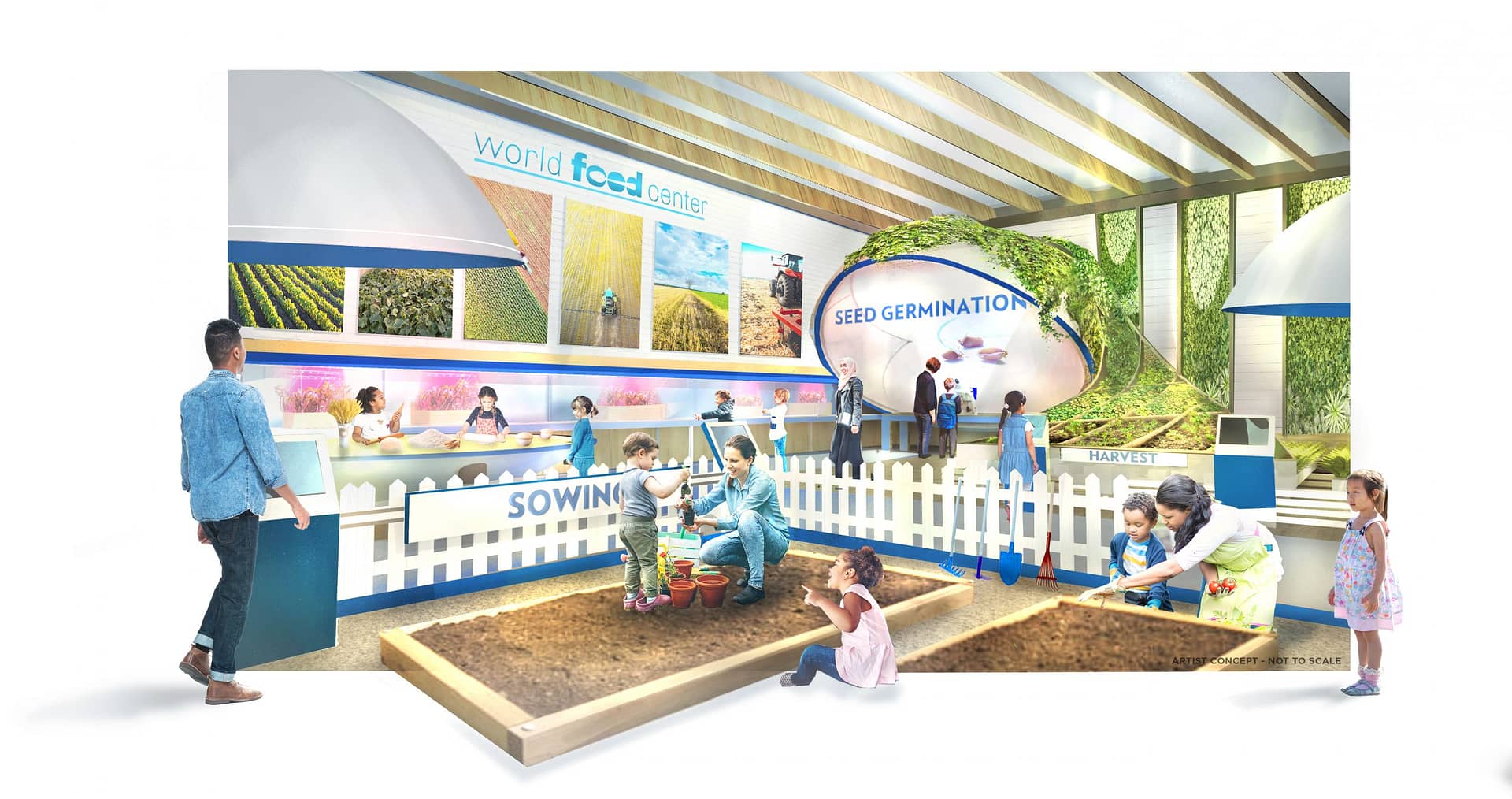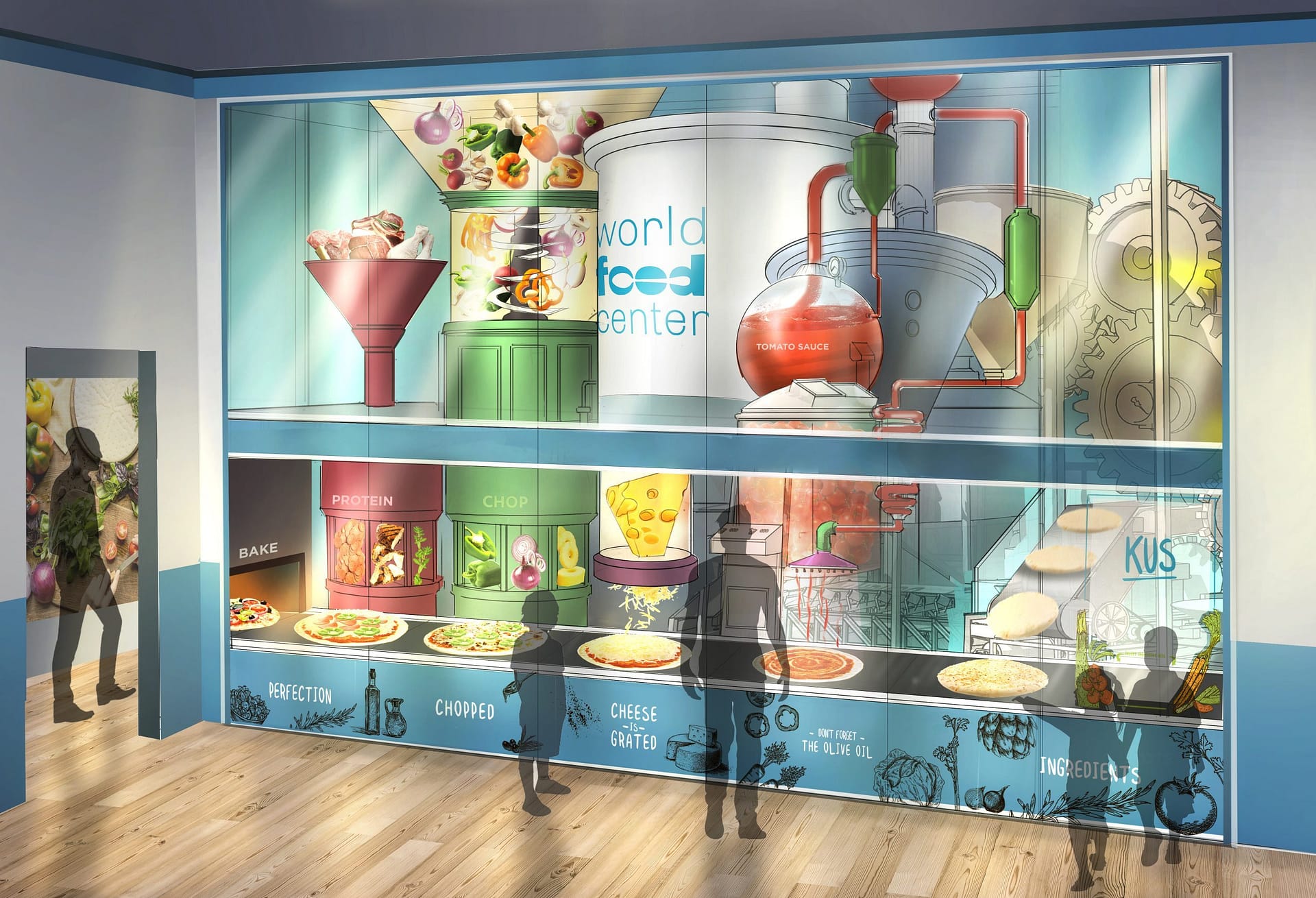 "The team at BRC has a unique appreciation of what it takes to design for human experiences – those interactions that make us listen, learn and empathize with each other's humanity."
– Marcel Goossens, director of The World Food Center Experience