The Benefits Of A Brand Home Destination
The Benefits Of A Brand Home Destination
BY CHRISTIAN LACHEL
AS SEEN ON FORBES
More and more leading brands are creating brand home destinations. A great brand home destination captures the heart of the guest. It is an expression of brand emotion: the love that turns casual customers into passionate, loyal believers in the brand.
The trend toward creating these destinations is, in part, driven by the preferences of millennials. Research reveals that three out of four millennials prefer to spend their money on experiences rather than things. These millennials visit billion-dollar theme parks, attend summer action blockbuster film screenings and rock out at festivals like Coachella. All three of these are high-impact, high-emotion experiences. A great brand home destination uses many of the same design strategies of these experiences: engagement, emotion and sensory pleasure.
So, how can marketers reach the most desirable customers in a post-advertising age? People, including millennials, are skeptical of advertising and other interruptive marketing efforts like pop-up ads. They've grown up in the age of platforms like Netflix, designed to minimize or eliminate advertising disruption entirely. These brand destinations are an inspired solution to this trend. With the most popular brand homes, guests choose to spend two or more hours engaging with the brand. They affirm their love for the brand, and the brand home is designed to do that.
An example of a successful brand home destination is the Guinness Storehouse, named the top European tourist destination in 2014 and for mulitple years after. Redesigned in 2011, guests are invited to take a self-guided tour of the seven-story brewery at St. James's Gate in Dublin. This includes authentic multi-sensory brand heritage experiences that take guests deep into the brand's unique brewing process.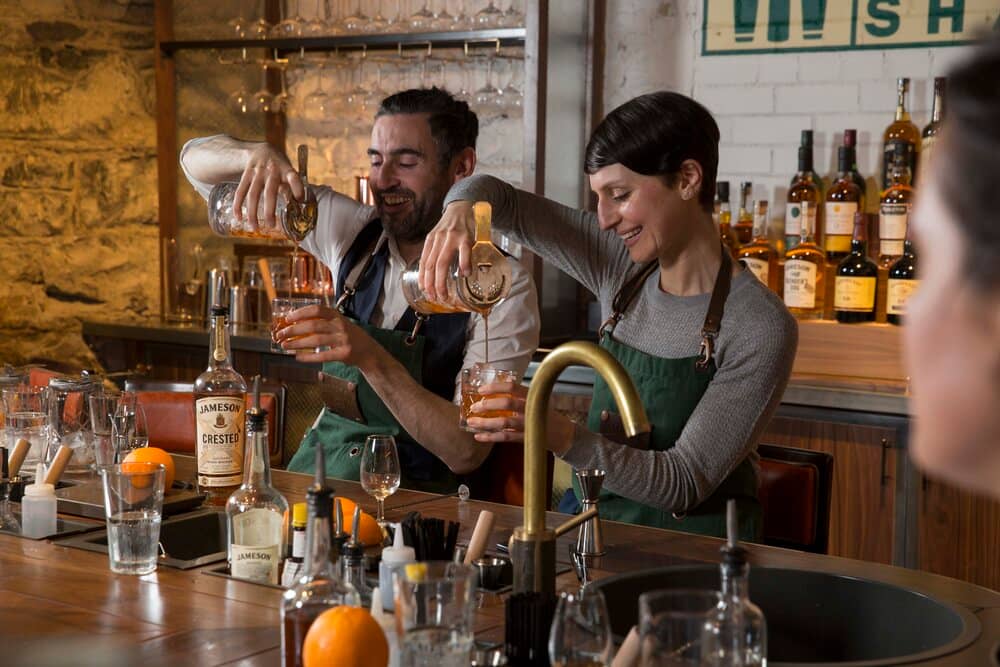 The results: Visitor attendance increased 35%. Retail per capita went up 26% and food and beverage spend rose 47%. Net profits went up a whopping 240%.Best of all, guests come out feeling more loyal to the Guinness brand. The recently renovated Jameson Distillery Bow St. experience is having this same kind of impact: sold-out tours, positive reviews on social media sites and very happy brand fans.
So, what is a brand home, and why should you consider creating one? It's these four things:
1. THE ULTIMATE PLACE FOR BUILDING ADVOCACY
Your customers are passionate about your brand. A great brand home validates this passion. It tells your customers how right they are to love your brand. It provides magnificent social spaces where fans can gather, make new friends, and share stories about the brand. It offers exhilarating, emotional engagements that showcase the brand in dynamic, experiential ways. These narrative experiences celebrate the world of the visitor — so much so that as your guests leave, they think of your place as "my place," and they're eager to share their experience with others.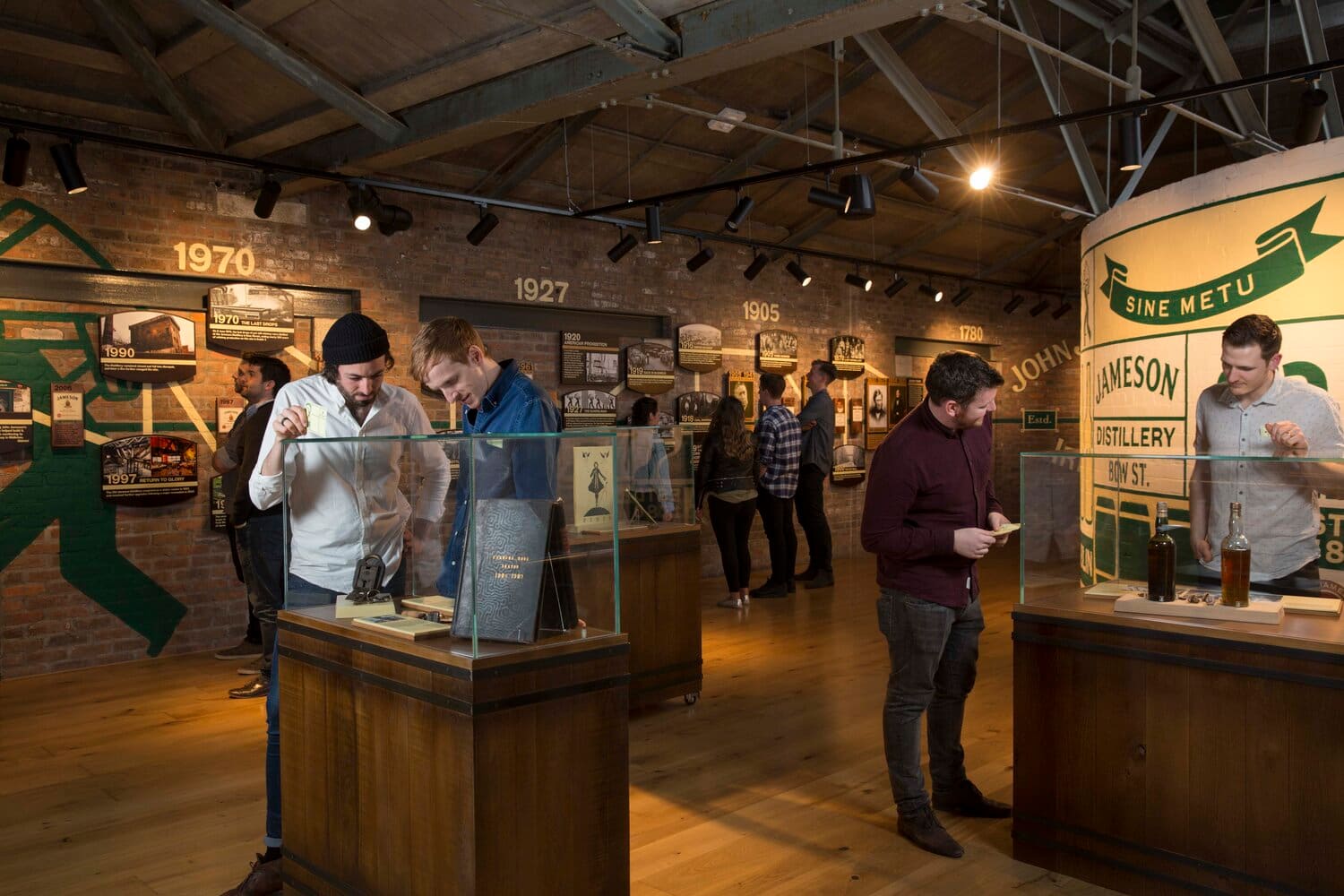 2. AN EXPERIENTIAL PLATFORM WHERE BRAND STORIES COME TO LIFE
Every great brand has a magnificent, authentic story filled with real people risking everything to build a brand that has become loved around the world. Here, people dreamed big and dared greatly. Your brand home is where these stories are told as great emotional adventures, with every guest as a hero on the journey. These visitors get the unique opportunity to encounter brand archive assets (artifacts, imagery, products, past campaigns) that can't be seen anywhere else in the world, and these assets provide authenticity to the brand story.
A complementary benefit for the brand home is that it inspires employees. Everyone wants to feel that they're part of something special. A great brand home becomes a living expression of the company mission. It affirms the heritage of the brand in a way that illuminates a bright future for everyone.
3. A COMMUNITY ASSET
Great brands elevate and ennoble their home cities. These brand destinations become a popular expression of civic pride: a community-gathering center where locals can enjoy their beloved hometown enterprise.
Here, the brand can showcase the ways it gives back to employees and supports the local community. Altruistic business practices — sustainability initiatives, sponsorship of local sports teams, support for civic and social endeavors — can be highlighted. The brand may need to harvest the goodwill it has generated over the decades as it looks to change and expand. A brand home grows that goodwill.
4. A GENERATOR OF MEASURABLE RETURNS, ESPECIALLY 'RETURN ON EXPERIENCE'
The best brand homes can also be profit centers. They can generate revenue for the brand with little or no drain on the marketing budget. Income streams include admissions, retail spend, events, food and beverage sales and increased long-term sales post-visit.
However, the most important product of the brand home is the "return on experience": The deepened love and loyalty visitors have for the brand created by the transformational guest experience. This makes the brand home the ultimate advocacy platform. Happy visitors become brand advocates who go into the world and spread the goodwill they just enjoyed, sharing stories with friends and family.
And the brand home quickly becomes a permanent "open house" for senior leadership. To share a vision for the future with VIPs and potential new business partners, the brand home becomes a place for special events, "homecomings" and historical celebrations, giving brand advocates opportunities to return again and again. Thinking in these terms has helped Heineken grow its brand home visitor attendance in Amsterdam from 433,000 to over 1 million visitors a year.
A final reason to create a brand home: The young brand ambassadors who work here will embrace your company values and learn to communicate these values, tell brand stories and win friends for the brand in thousands of face-to-face encounters. Here you can offer ultimate hospitality to your most passionate customers. Here you can bond with them, grow relationships and understand them better.
Your brand has a story to tell. This story lives in your brand home. And it begins — and ends — with the heart of your audience.
Next article
Sign up for our newsletter