BRC Book Club: April Edition
BRC Book Club: April Edition
"Books can truly change our lives: the lives of those who read them, the lives of those who write them." — Lloyd Alexander
Here's what the team was reading in April, in their own words…
Lilian Boxfish Takes a Walk
Written by Kathleen Rooney
Lilian Boxfish Takes a Walk is a wonderful story. On New Year's Eve, 1984, she takes a walk through Manhattan and walks through memories of her life. She took 1930s New York by storm, working her way up from writing copy for R.H. Macy's to become the highest-paid advertising woman in the country. It was a job that, she says, "in some ways saved my life, and in other ways ruined it."
"A love letter to city life in all its guts and grandeur, Lillian Boxfish Takes a Walk by Kathleen Rooney paints a portrait of a remarkable woman across the canvas of a changing America: from the Jazz Age to the onset of the AIDS epidemic; the Great Depression to the birth of hip-hop."
—Matthew Solari, Creative Director
Children of Blood and Bone
Written by Tomi Adeyemi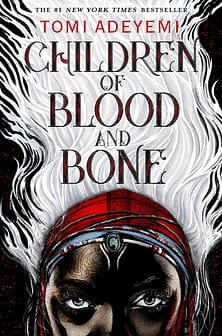 The book is both a wonderfully imaginative fantasy coming of age story as well as an examination of oppression, racism, slavery and the personal trauma that people who have experienced this live with everyday.
The audiobook is beautifully performed by Bahni Turpin, won 2019 Audie Award for best audiobook and I would highly recommend it! She brings each character to life and transports you into the magical world created by Tomi Adeyemi.
—Cara Pico, Studio Manager
Hamnet
Written by Maggie O'Farrell
Maggie O'Farrell's Hamnet (A Novel of the Plague) was a perfect choice for this year. Even though so little is known about her, Shakespeare's wife has been maligned throughout history. (Where have we seen that before?) O'Farrell brings her to life as a fascinating, complicated woman – one of the most interesting characters I've come across in a long while. The book includes such a profound depiction of parental grief that I was curious about how O'Farrell tapped into that emotionally.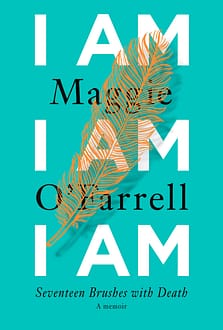 This led me to a memoir by O'Farrell: I Am, I Am, I Am: Seventeen Brushes with Death. It's an astonishing read. Told through a series of near-death experiences, 16 of them hers as well as on-going struggles with her daughter's life-threatening allergies, this book is surprisingly life-affirming. I know I'll read both of these again.

— Carolyn Leach, Senior Writer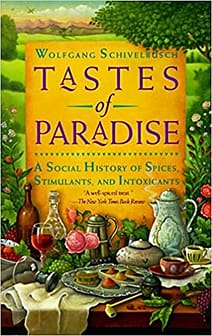 Tastes of Paradise: A Social History of Spices, Stimulants, and Intoxicants
Written by Wolfgang Schivelbusch
I just finished re-reading Tastes of Paradise; A Social History of Spices, Stimulants, and Intoxicants by Wolfgang Schivelbusch. It's an older book (I think he originally wrote it in the 1970s), but a fun read that touches on a lot of topics that are both relevant to our work and world.
It was interesting to consider the ways in which spices, intoxicants, and stimulants transform from luxury to quotidian goods, from virtues to vices (for the most part–coffee went the opposite: from questionable and terrible substance to a sobering and virtuous brew), the ways in which they exist in the social world (shaping and in turn being shaped by social expectations, experiences, and norms) and how manufacturing and capitalism shape our experiences of these things (and how these things in turn express those realities).
— Alexandra Carter
Norse Mythology
Interpreted by Neil Gaiman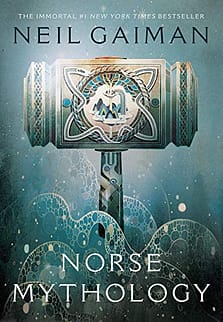 If anyone has read Gaiman's other works (especially American Gods), you'll know he's a fan of Norse Mythology. This anthology is a true work of love, as Gaiman collected a myriad of different translations of the Elder and Younger Eddas and worked to weave the pseudo-historical and pure mythology together into a deceptively simple-sounding long-form tale of gods, giants, dwarves, and elves.
As an academic resource, it admittedly falls short of true translations from Old Norse… but that's not the point. As an invitation into the world of Yggdrasil and the inevitable fracturing of the gods as they slide towards Ragnarok, its brilliant, bite-sized storytelling captures the simultaneously melodramatic bravado and epic fatalism inherent in Norse mythology. Gaiman makes a concerted effort to introduce and characterize little-known gods and works to make sense of the complex, often humorous, but ultimately catastrophic relationship between Odin, Thor, and Loki. Highly recommended for fans of Gaiman, mythology, and (of course) the Marvel films!
— Kat Reinbold, Creative Producer
Next article
Sign up for our newsletter