Swiss Army Knives: Discovering What Matters with Alex Miller
Swiss Army Knives: Discovering What Matters with Alex Miller
May 2021
Written by Matthew Solari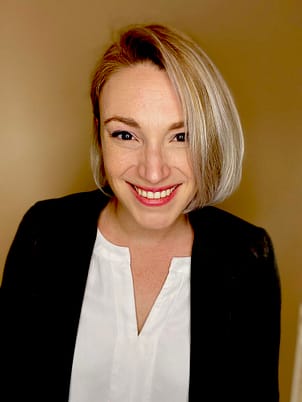 Alex Miller is a beloved member of the BRC Alumni Association, and one of my favorite people. A true Swiss Army Knife, she is everything you'd want in a colleague: dependable, smart, good-hearted, quick-witted, and team-oriented. Over the course of 4 years, I enjoyed working with her on a number of successful BRC projects.
Now an Intellectual Property Sr. Consultant at BSI working with Facebook, I recently had a chance to catch up with Alex to see how her BRC experience looked in her rear-view mirror.
A Lucky Break
Alex was happy from her first day at BRC. "From the moment I walked in, I knew BRC was the right fit for me. It's just what I wanted to do: tell great stories in the kind of fun, immersive, experiential environments that I loved as a child. Everyone was focused on the same goal: creating memorable emotional experiences. The people there all had different backgrounds: what they had in common was a friendly, helpful attitude. It was my first work family. And to think this happened completely by chance! I really lucked out."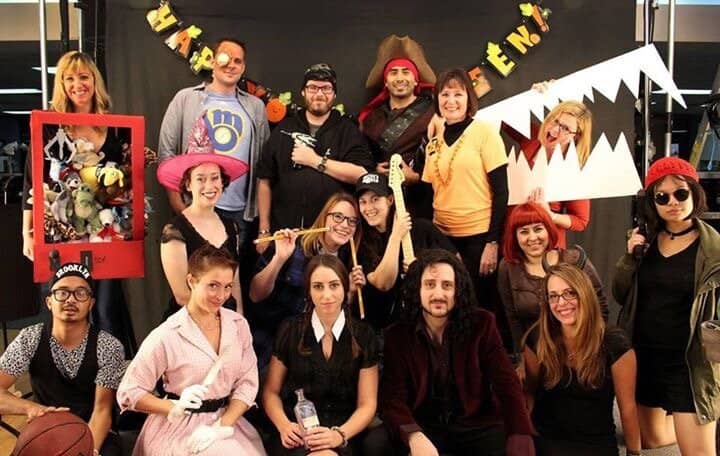 I'm a Why Person Now
Alex told me , "the greatest takeaway from my time at BRC is the ability to drill down into any challenge and discover the 'why.' A lot of companies don't spend the time to understand the heart of their guests: why have these people come to this place on this day? How can we do something that touches them, moves them, changes them in a way that makes their lives better? The ability to get to what I call 'the why behind everything' has helped me in every job I've had since I left BRC. I like reading people. I like knowing my audience. Asking 'why?' early and often has helped me in every part of my life. It's the key to successful relationships as well."
The Stories Beneath Story
Alex loved the "deep-dive" into client stories that always takes place on a project. "BRC does all kinds of projects: museums, brand homes, sports venues. And every project comes down to discovering stories that reveal some kind of core emotional value. I loved working on projects like "Manufacturing Innovation" for the Ford Rouge Factory Tour. So many stories about creating the new Ford F-150 pickup! Designing the car, designing the factory, discovering the needs of customers, the history of the Rouge Factory—and each story told a bigger story about the human need to dream, innovate, make things better. Discovering the unexpected. That's what I like the best, and the whole BRC process is about that."
Proud and Happy
"As part of my MBA program, I had the chance to visit Dublin by way of London, and one of the companies we were studying was Jameson. I'd worked on the Jameson Distillery Tour, and John Carroll of Jameson remembered me! He offered to give me a special tour of the Distillery since I hadn't seen the project open. John spent the entire afternoon taking me through it and I got to experience it as a guest. It was just amazing to see a project I worked on come to life. All our research into Jameson's guests paid off: people loved it. It made me cry (for happiness, of course) because it was the last thing I worked on with the BRC gang. We worked so hard on that one to get it exactly right, and we did!
People who have never worked in this business don't understand how powerful it is to stand there when the work is finished and see people come smiling, filled with joy. You make so many decisions about story, and technology, and building materials, and lighting, and music, all with the goal to make people happy."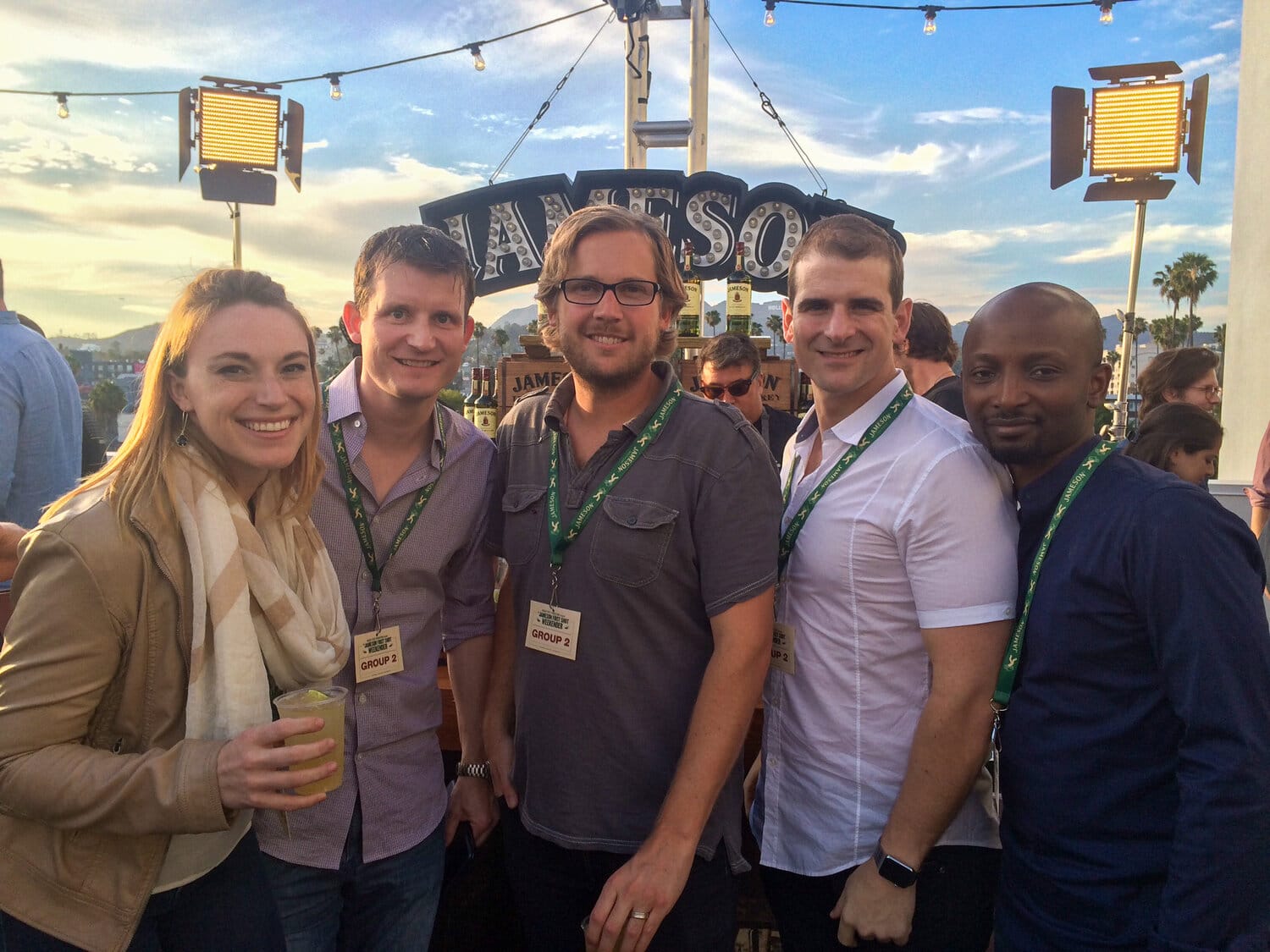 Failure is an Option
"Okay, this is a little embarrassing," said Alex. "When I first started at BRC my job was to create travel itineraries for the team. Now the thing about a travel itinerary is that everything has to be perfect. So pretty early on I did an itinerary for a Vice-President, and I got everything right except the time the limo came to pick this person up from the airport. I had the car arriving a half-hour too early. I got a call at 7 in the morning full of upset and displeasure. When I went into work, I met with my supervisor, VP and Executive Producer, Carmel Lewis. She smiled and told me that everyone makes mistakes: the key is to learn from them and do better. She told me to cry it out, apologize, and move on. I'll always remember that smile she gave me: it was so kind. Now I share that attitude with my colleagues. Try, fail, fix, do better."
"Repair the World"
One of Alex's favorite projects was one that we worked on together, but that BRC didn't carry through into production. We worked together on an experience for the Illinois State Holocaust Museum called the Take a Stand Project. We had some Holocaust survivors in the Charrette. Alex remembers our theme. "Oh yeah, that project drilled down into what it means to be a human being. What difference can one person make? What is our responsibility to others? The theme we arrived at gave everyone goosebumps. It was Hebrew for "Repair the World." I still think about that. I know people at BRC seek to create stories that speak to the heart, that make the world a better place, that seek to 'repair the world.' That's a worthy ambition."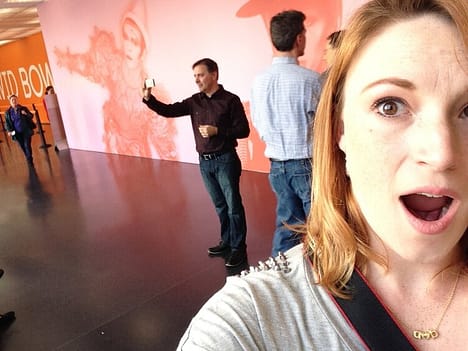 Alex was a delight to have as a colleague. It's no surprise to anyone at BRC she's gone on to have a successful life and career. Here's to a great work relationship that has turned into a cherished friendship!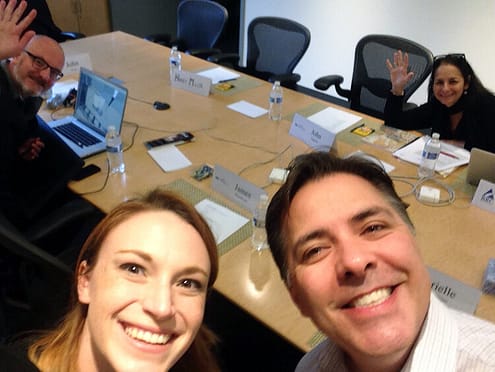 Next article
Sign up for our newsletter