BRC Book Club: January Edition
BRC Book Club: January Edition
'Join a book club' and 'ask friends for recommendations' are two of the more popular pieces of advice offered to people who want to read more. So, if reading was on your list of New Year's resolutions, we've got you covered.
Here's what the team was reading in January, in their own words…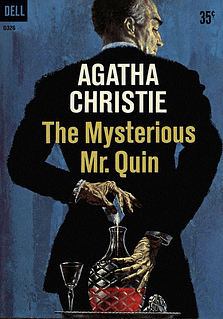 The Mysterious Mr. Quin
Written by Agatha Christie
Agatha Christie: the British "Queen of Crime" and third most popular writer of all time (behind ole Bill Shakespeare and the Bible).
You know and love Hercule Poirot, you're probably familiar with Miss Marple, you may have even heard of Tommy and Tuppence… but how about Mr. Satterthwaite & Harley Quin (no, not the Batman villainess)?
In my opinion, The Mysterious Mr. Quin, a collection of short stories featuring crime-sovling socialite Mr. Satterthwaite is Christie's most thought-provoking work (not to mention her own personal favorite). Each short story involves a separate mystery solved through an interaction between Mr. Satterthwaite and Mr. Quin, who appears almost magically at the most opportune moments and disappears just as mysteriously. Quin is obviously based in the tradition of 16th century Italian Commedia dell'arte and the British stage adaptation thereof, the Harlequinade, but theater references aside, the real question is: is Harley Quin real? If so, who is he? And if not… what is he? I highly recommend picking up a copy of The Mysterious Mr. Quin and trying to figure it out!
—Kat Reinbold, Creative Producer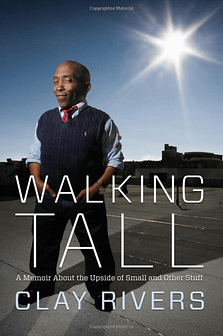 Walking Tall
Written by Clay Rivers
I'm reading Walking Tall, a memoir by my friend Clay Rivers. I met Clay with I first moved to LA. We lived in the same building in Studio City. What makes his story unique is that Clay is a black, gay, devout Christian little person. The blurb on Amazon reads: From early lessons in the deep south to escapades as Donald Duck at Walt Disney World to the Skittles-ridden cat and mouse games on his psychologist's couch, and finally to the finish line of accepting and loving himself, Walking Tall is brisk reading, full of charm and a devilish sense of humor. For anyone who has ever felt the slightest bit uncomfortable in their own skin, has been afraid to wrestle personal demons into submission, or may have missed the directional signs while walking their own road less traveled, Walking Tall is a globe-trotting journey to self-acceptance.
—Matthew Solari, Creative Director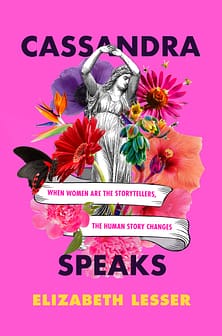 Cassandra Speaks – When Women Are The Storytellers, The Human Story Changes
Written by Elizabeth Lesser
A friend of mine recently gave me a book I'm now engrossed in — Cassandra Speaks – When Women Are The Storytellers, The Human Story Changes by Elizabeth Lesser.
What story would Eve have told about picking the apple? Why is Pandora blamed for opening the box? And what about the fate of Cassandra, who was blessed with knowing the future but cursed to that no one believed her? What if women had also told our guiding origin tales, spiritual parables, and hero myths? Imagine if the books written, the movies directed, and the art made by women had consistently been called the "greatest," the most powerful, the creations that define what it means to be human. What if women had been the storytellers, too?
—Carmel Lewis, VP and Executive Producer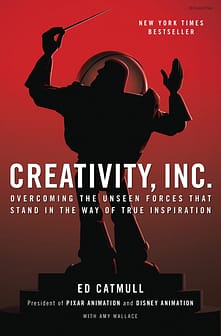 Creativity Ink: Overcoming the Unseen Forces That Stand in the Way of True Inspiration
Written by Ed Catmull
I highly recommend this book for anyone looking not only to lead a creative team but to build a creative culture. Written by Ed Catmull, the co-founder of Pixar Animation Studios, this book takes readers 'behind the scenes of the creative process at Pixar, underlining the philosophies that protect the creative process and proving that great people are more important than good ideas.
—Maya Guice, Marketing Director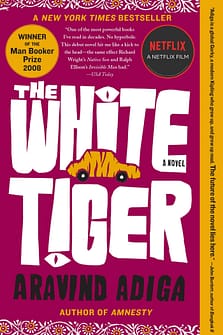 The White Tiger
Written by Aravind Adiga
I just finished The White Tiger by Aravind Adiga. It's a brilliant read and what I love most about it is that it takes me back to the days I spent in India. It's funny, realistic, and powerful!
—Christopher Buttigieg, Media Manager
Next article
Sign up for our newsletter