BRC Book Club: June Edition
BRC Book Club: June Edition
Reading is a discount ticket to everywhere
—Mary Schmich
Here's what the team was reading in June, in their own words…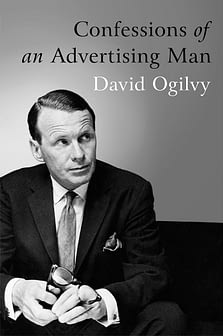 Confessions of an Advertising Man
Written by David Ogilvy
David Ogilvy was considered the "father of advertising" and a creative genius by many of the biggest global brands. First published in 1963, this seminal book is full of Ogilvy's pioneering ideas and inspirational philosophy, covering not only advertising, but also management, corporate ethics, and office politics. A must-read for anyone in business.
—Christian Lachel, Chief Creative Officer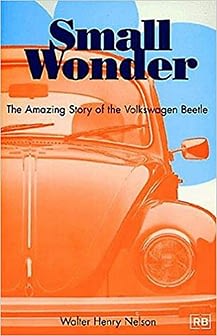 Small Wonder
Written by Walter Henry Nelson
Small Wonder is a well-written history of the VW company and Ferdinand Porsche's drive to create a car that was feasible for the everyday person to own. Nelson writes an engaging, thoughtful narrative of the company and the designers, and the book is accessible to anyone with a passing interest in history, design, advertising, business, and engineering. Best of all, it does not require any background knowledge to be able to follow the story and get something out of it.
How to Keep your Volkswagen Alive Forever: A Manual of Step-by-Step Procedures for the Compleat Idiot
Written by John Muir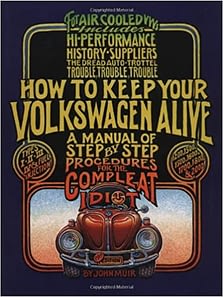 This is a classic do-it-yourself manual with wonderful illustrations (worth the price of admission alone)! Some of the things I love about this book are: the underlying theme that anyone can fix their own Volkswagen, that use of BOTH male and female pronouns when addressing the reader (inclusivity in the 1960s!), the humor and love with which he talks about VWs, and the direct, step-by-step approach he takes toward guiding someone through basic diagnostic care and maintenance, often interspersed with illustrative anecdotes. It is a testament to the importance of storytelling, pictures, and experiential learning.
— Alexandra Carter, Researcher
The Body: A Guide for Occupants
Written by Bill Bryson
Bill Bryson is an incomparable companion as he guides us through the human body–how it functions, its remarkable ability to heal itself, and (unfortunately) the ways it can fail.
I started reading this for our World Food Center project, but can't put it down because I learn something surprising and useful on every page.
—Brad Shelton, Creative Director
With summer rapidly approaching, Jane Austen fans should enjoy 4 novels set in the world of Pride and Prejudice:
Death Comes to Pemberley by British mystery master P. D. James is a murder mystery set 6 years after Elizabeth and Darcy's marriage.
Longbourn by Jo Baker is a wonderful "downstairs" retelling of P&P from the servants' POV.
The Other Bennet Sister by Janice Hadlow focuses on Mary, the bookish and mostly-ignored sister who eventually gets her own happy ending.
Eligible by Curtis Sittenfeld is a contemporary re-telling set in Cincinnati with a "Bachelor"-type reality show in the plot.
Fun reads, all!
— Carolyn Leach, Senior Writer
Next article
Sign up for our newsletter