Masters of Storytelling: Chris Do
Masters of Storytelling: Chris Do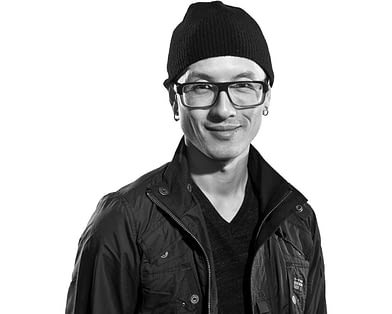 "I think it's upon us to find the thing that we want to give our heart, energy, and our soul to so that we will be in our zone of genius, and do the work that's important, the work that matters, and the work that has meaning.
And then the money will follow."
CEO and Chief Strategist of Blind Inc, Chris Do has lectured all over the world. Storyteller, businessman, designer, teacher, and creative strategist among other things, Chris has spent over 15yrs teaching at schools like ArtCenter College of Design, Otis College of Art and Design, and has reached millions through his second company, The Futur—an online education platform with close to 2M subscribers on YouTube.
He received his BFA from Art Center College of Design in Graphics/Packaging, where he has taught Sequential Design for over a decade. He's lectured all over the world on subjects including pricing, sales, negotiations, content marketing, branding, storytelling, building community and influence.
In this episode of Masters of Storytelling, Maya talks to Chris about his journey starting and growing a creative agency, business storytelling and the importance of knowing your audience, and the magic that happens when you do work that has meaning.
Listen now on Apple Podcasts and Spotify.
For more information about Chris and his company Blind, visit: www.blind.com
For more information about The Futur, visit: www.thefutur.com
Next article
Sign up for our newsletter