Museums as Theater: It's All About Change
Museums as Theater: It's All About Change
January 2021
Written by Matthew Solari
Where does theater take place? The first thing that comes to mind is probably on a stage, under a proscenium arch, in front of an audience. The actors are up there, the audience is down here. But that definition has been changing and expanding—now more so than ever.
I started out in theater—acting, directing and producing. The pleasure of theater is sitting in the dark—it is both a solitary and a communal experience. In classic dramatic structure, we travel with the protagonist through a series of experiences which lead up to a climactic moment when the protagonist learns something about themselves that changes everything. This revelation usually raises the character's moral stature, and we in the audience grow vicariously with them. We leave the theater feeling better and wiser than when we arrived. We've changed.
I've discovered that the tools we use in theater also apply to museum design and other experiences, with one important change. In museums, the guest is both the audience and the hero. Using the tools and techniques of theater, we can put the guest at the center of the story and give them a series of experiences designed to produce a transformative emotional change.
The traditional museum model of displaying artifacts with dry, academic text and without story context is dead. With the world of information available in the palm of our hands, what can museums give guests that they can't do at home or on their phones?
Like theater, museums are perfect vehicles for story, emotion and transformation. When you combine the two, we take museum audiences on a journey through narrative spaces and sensory experiences that produce emotional interactions. They are part of the story. And we use many of the same tools: a three-act dramatic structure, sets, lighting, music, sound, special effects and dialogue.
A great example is the work that BRC did for the Savannah College of Art and Design (SCAD). At first, SCAD envisioned a museum exhibit that chronicled a year-by-year history of the university. But they soon decided they wanted something with more impact: something that would change potential students from "on the fence" about going to SCAD to raving "I've GOT to go here!" enthusiasts. The result is a unique theatrical dream space.
Guests enter the story of Paula Wallace, who had the ambition to create a different kind of art school, one that prepared students for creative careers. Ms. Wallace stands in as a template for everyone who has a dream, and who has the courage to pursue it. She evolves into the inspirational leader who discovers that her greatest joy is watching her students go into the world, using their new skills to become artistic change agents themselves. The artifacts—instead of sitting apart from the action, behind glass—are incorporated into the environment, serving as punctuation points and emotional touchstones.
The Hebrew Bible Experience is another example of museum as theater. Guests go on a narrative journey that invites them to experience the timeless stories of the Hebrew Bible instead of reading about them. Here, our only artifacts were the stories themselves. Employing theatrical techniques from Broadway and theme parks, we crafted a walk-through experience that creates a visceral, emotional connection to the stories. It is dazzling showmanship married with impeccable, world-class scholarship.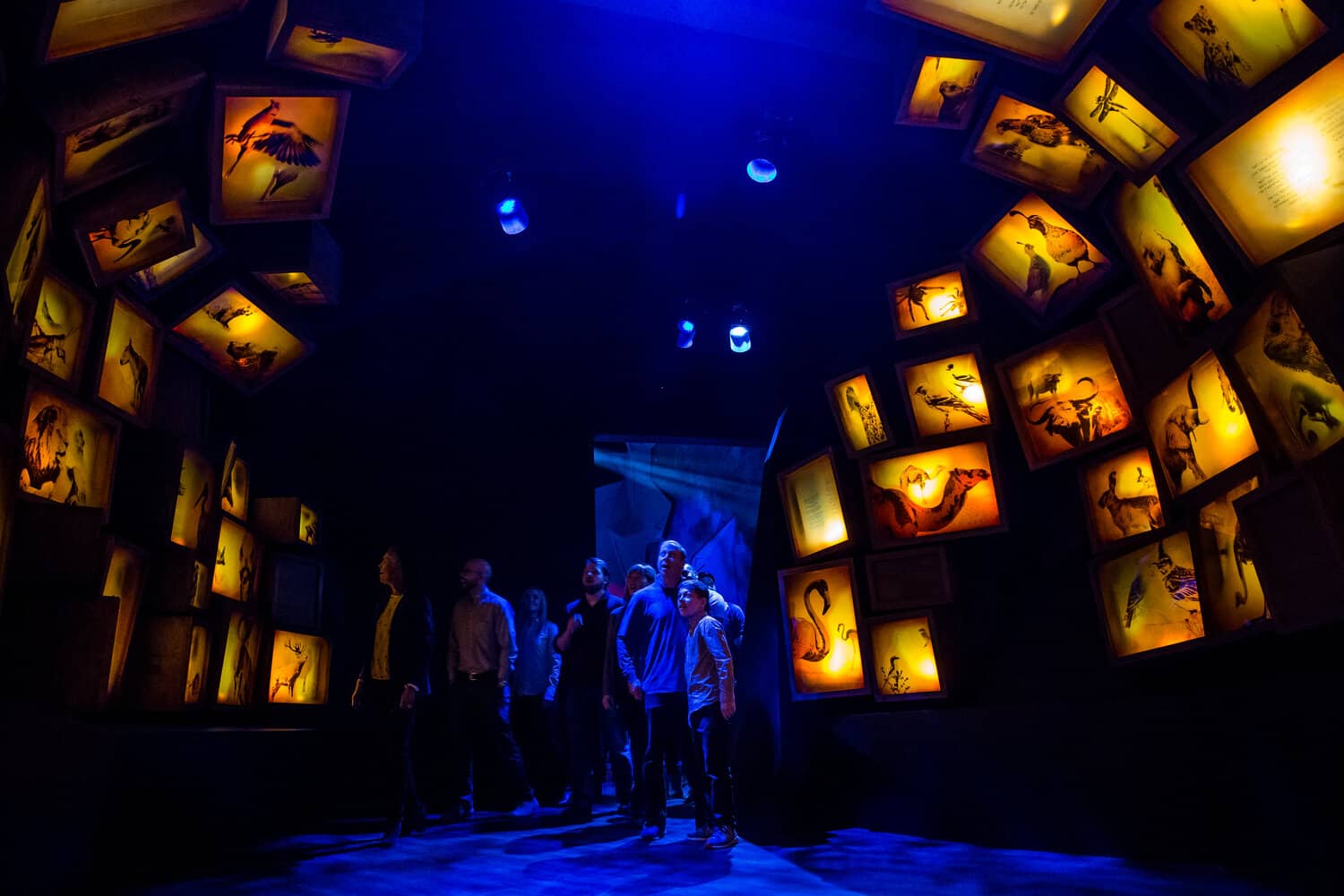 To do this, our team collaborated with world-renowned Bible scholars and historians. It was important for us to understand the stories in the context of the times in which they were written and the audience they were written for.
Another, wholly different example of the power of theatrical storytelling in museum spaces is BRC's work with the Rock & Roll Hall of Fame. A theme statement emerged early in the process: "Rock Connects Us." That told us everything we needed to know about where the museum wanted to go. All the narrative spaces and shows would be crafted to cause guests to feel that connection. The first phase in the total museum transformation was "The Power of Rock" theatrical experience. This show turned a typical highlight reel of the best moments from Rock Hall's Induction Ceremony into a powerful, thrilling theatrical event with the exhilarating appeal of "the ultimate live rock concert."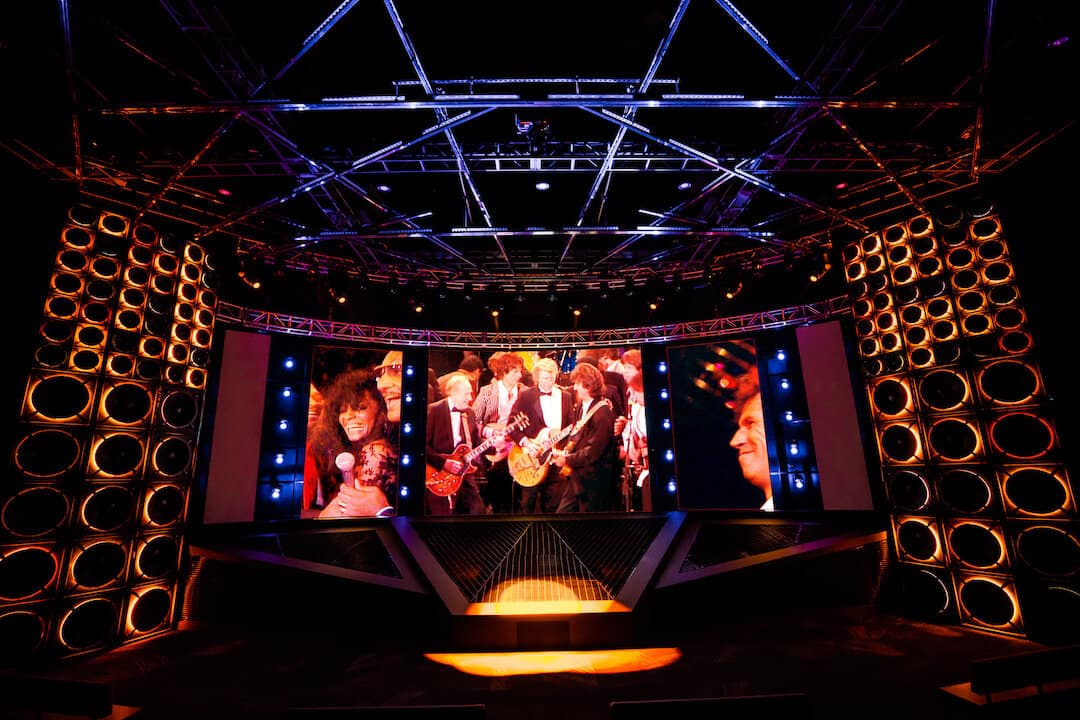 Museum guests are giving you something of incomparable value when they enter your door. They are giving you their time. They have an infinite number of choices – other museums, Netflix, games, the Internet – and they are choosing to spend a few hours with you. You owe it to them to tell your story with every bit of dramatic emotion you can muster so they leave changed and feeling better than they did before.
Next article
Sign up for our newsletter