Swiss Army Knives: Placemaking and Story with Anthony Onibon
Swiss Army Knives: Placemaking and Story with Anthony Onibon
March 2022
Written by Carmel Lewis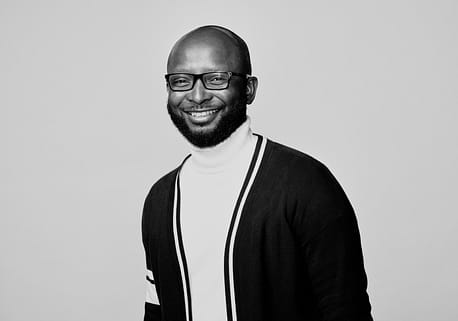 If someone were to ask me for the qualities of the ideal BRC team member, I'd say, "optimistic, curious, thoughtful, cheerfully relentless, engaging, focused – someone like Anthony Onibon." Another BRC Swiss Army Knife, Anthony is a collaborative problem solver who embodies qualities we consider indispensable.
A Senior Spatial Designer, Anthony is from Nigeria and grew up with an architect father.
"When I was young, I was always on building sites," he told me. "I would tag along with my father, and I was fascinated with the process of building. I'd be on a piece of land that was nothing but dirt, and then in a few years, there'd be this awesome building. How did this happen? Who did this? I wanted to know everything about this process."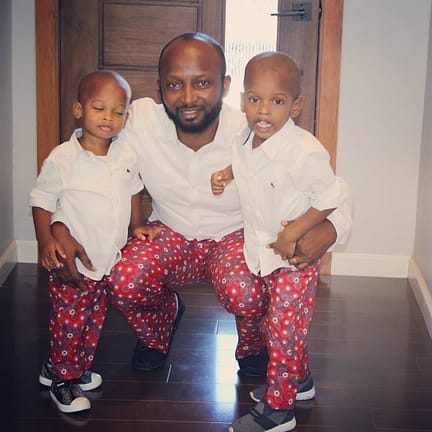 Anthony's studies led him to London, where he studied architecture. "It was quite a shocking experience: different weather, different culture. As I did my early work in home interior design, I had this nagging thought in the back of my mind: this isn't for me. I felt I was searching for something I couldn't yet articulate. I knew there was something more out there than just drawing up conventional structures, but I couldn't put my finger on what 'it' would be."
In search of "it," Anthony moved to the United States in 2008.
"While at the Art Institute of California I completed what was supposed to be a three-year interior design course in only two. I knew I was getting closer because the work was engaging, and I had the time and focus to take it all in. When it came time to get a job, I didn't want to get stuck in a silo doing work that didn't feel like it mattered. My first job in themed entertainment was an eye-opener! I'd been to Disney and Universal, but I hadn't thought too hard about the people and teams who designed these places! I knew I was getting closer to 'it'. Then I got a call: BRC was looking. I did some research and started to get excited."
I was one of the people who interviewed Anthony almost eight years ago. One of the best parts of my job is the chance to engage with passionate, creative people, invite them to join our team, and then watch them grow and thrive. When I talked to Anthony, I knew I was in the presence of more than an inspired artisan. Here was a truly wonderful human being. He spoke of helping his father with his firm and assisting other relatives in their various ventures back home. He was generous with his talents and dedicated to making a difference in people's lives and in the world. I knew he'd be an excellent addition to our creative studio, with the potential to be a rounded player.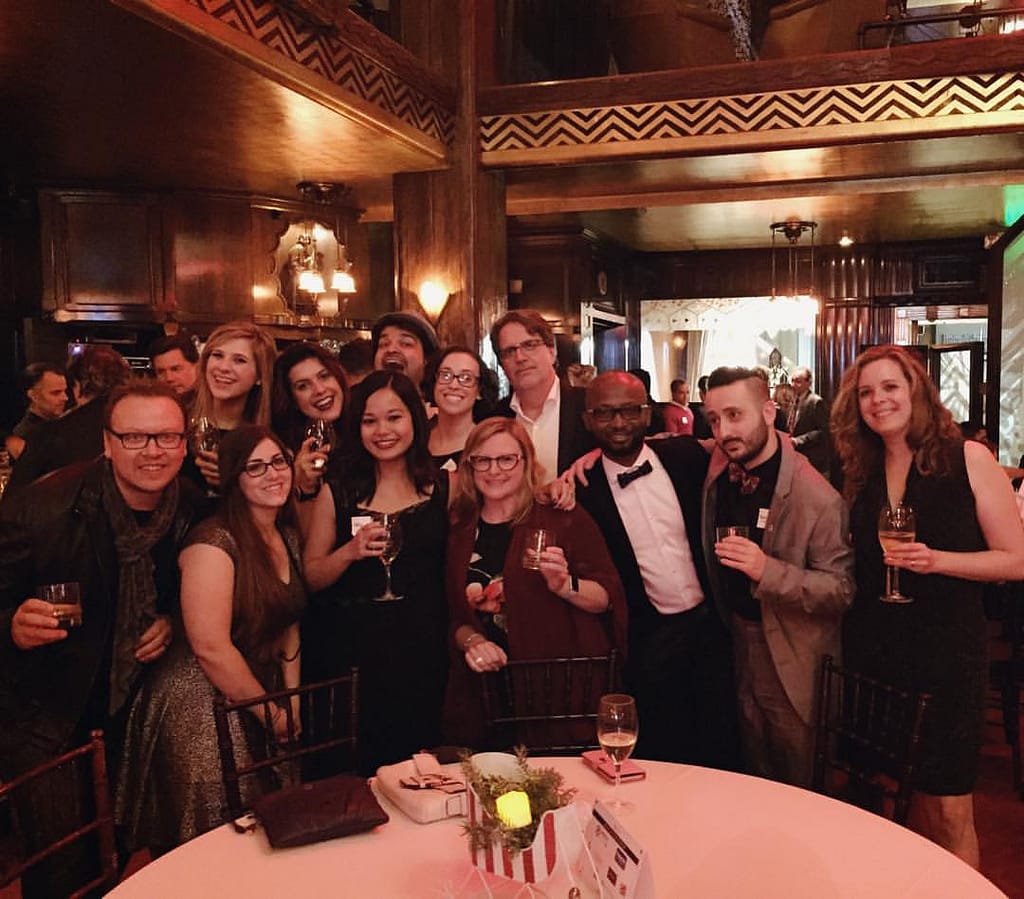 "What I think drew me to BRC," said Anthony, "was the idea that places could tell stories about history and the people who made history. I knew this is what I wanted: to marry the craft of placemaking with the emotion of storytelling. I'm fascinated by people, and BRC is all about engaging people, bringing them together and immersing them in life-changing stories. As I walked through the studio those first days, I thought, 'Where have these people been all my life?' I was also a little intimidated. 'Do I really belong here?' I remember walking into Carmel's office to confess my doubts about my ability to make this collaboration work."
I asked Anthony what he's learned at BRC: about himself and his craft.
I also remember that moment. I was never more sure someone was going to thrive at BRC. I simply told Anthony, "I'm not worried. I know you've got this. You'll sort it out. Give yourself time." He's done more than 'sort it out'. He's become a leader in the company, a cherished teammate, and a valued friend.
"Working at BRC I've learned that, as the saying goes, 'Two heads are better than one.' I've experienced so much joy working with a collaborative team and learning from all of my colleagues who each bring a different discipline and expertise to the table. From the Creative Directors to the writers, environmental designers, managers, coordinators, and vendors, it's always a little shocking to see how the team turns a blank canvas into something wonderful.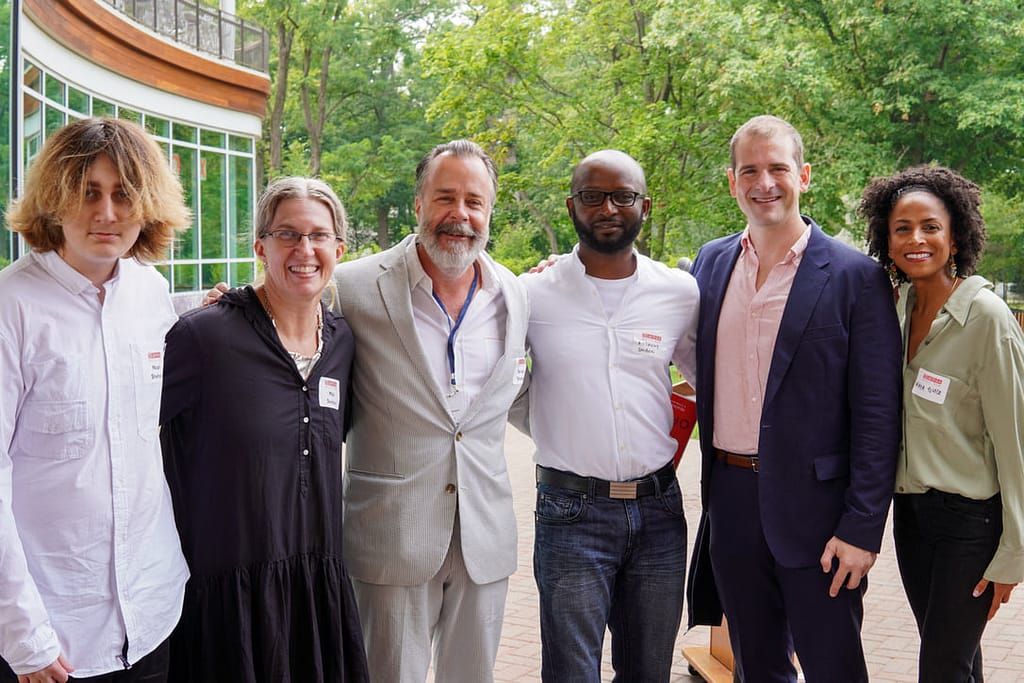 Of course, I've also learned how to synthesize stories and narratives, and chart the guest path in a physical space. At BRC, we're lucky to work with clients and on subjects that cover a wide spectrum, so although the craft of spatial design has become second nature, the work never gets old."
I asked him what his favorite project has been.
"Well, 'Stories of the Bible' at the Museum of the Bible in Washington, D.C. was the first project I worked on at BRC. That was a master class in environmental storytelling, and I'm really proud of how it turned out. My favorite project that's yet to be built is the Barnum Museum in Bridgeport, Connecticut. I got to immerse myself in the life of this fascinating, misunderstood, multi-faceted man who helped create the very business we're in. I can't wait until it opens—this museum is going to be spectacular."
It has been a consummate joy to work with Anthony over the last 8 years – to watch him emerge as a leader and become a treasured colleague. The future of BRC work will be made all the better by Anthony's deft touch.
Next article
Sign up for our newsletter