Swiss Army Knives: The Incredible Eugenia Chen
Swiss Army Knives: The Incredible Eugenia Chen
February 2021
Written by Christian Lachel
I adore Eugenia Chen. I had the privilege of meeting her when I was a Professor at the Art Center College of Design teaching entertainment design. I then had the good fortune to work with her as a colleague at BRC Imagination Arts, when she came onboard to help develop creative solutions for the Shuttle Launch Experience at Kennedy Space Center and the Information and Communications Pavilion (ICP) at the 2010 World Expo in Shanghai. These days, Eugenia is the Creative Director and Founder of Launchmode Design Company.
The epitome of what we call a "Swiss Army Knife," Eugenia balances an array of mental, intellectual, and emotional tools that contribute to her work as a designer and creative leader. In a recent conversation, she shared some thoughts about her life, her work, and her time with us at BRC.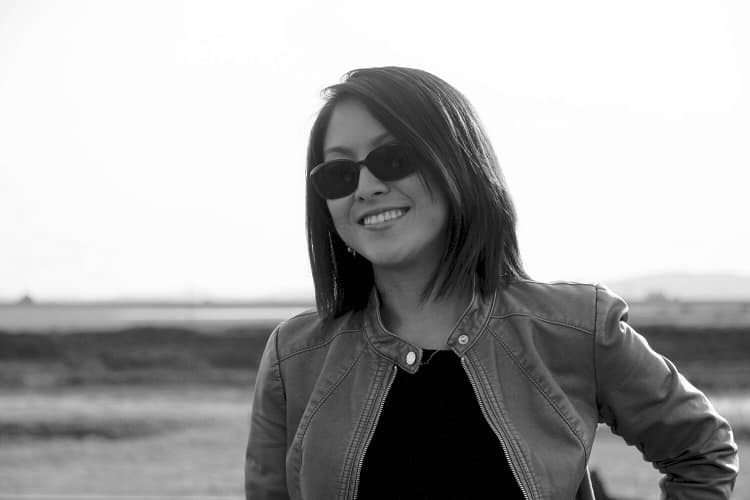 A Whole New World
"When I first came to BRC, I didn't even know that this business—location-based entertainment—existed as a career path. So walking into BRC was a revelation. I was so overwhelmed and excited about the possibility of creating experiences where the designer was in charge of every aspect of crafting an emotional journey.
I wasn't sure what I was getting myself into, but I let my excitement lead me forward. I spent hours in the BRC library doing research on Kennedy Space Center and seeing what other designers had done. I remember being in the KSC Charrette with BRC and these amazing people from NASA and just watching it all come together as a story. That was memorable. We created the whole experience in two days! That revealed the possibilities of building a destination in partnership with a client."
The Best Thing I Learned
"The thing I learned at BRC that has really helped me in running my own company begins with the questions: 'What makes things work?' 'What makes something great?' The answer is to begin with a story: not just any story but a story that involves guests from the very first moment and puts them at the center of the adventure. And the way to do that is to involve the client from the first moment: to do everything in harmony with the intention of the client. Create a deep, meaningful partnership with the client from the beginning so the story works for everyone."
My Favorite Project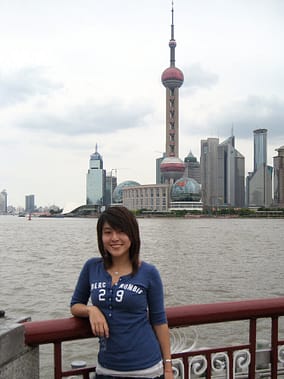 "I enjoyed all the projects I worked on with BRC, but I think my favorite was the China Mobile/China Telecom Information and Communications Pavilion at the 2010 World Expo in Shanghai. Some of that comes from the fact that my dad was born in Shanghai, so this was a bit of a homecoming. But really it was the thrill of taking on a huge challenge—daring the audience to 'Dream Big'—and then delivering a presentation that gave them a way to do that, and make their dreams come true.
I was both a Cultural Adviser and Designer on this project. I was able to watch guests go through the pavilion and enjoy the characters I'd co-created and the presentations I worked on. People were so happy coming out of there! That was awesome. And as with the Shuttle Launch Experience at Kennedy Space Center, it all came back to the story we told our guests. They were the heroes, making their own dreams come true."
On Being an Entrepreneur
"Ever since I was little, I've dreamed of creating my own business. When I was in grade school I drew my own comic books and sold them to my classmates. And now I can be involved with both sides of the business. I meet clients, negotiate deals, and create the basis for the kinds of healthy partnerships that BRC enjoys. Then I head up the design team to bring the project to fruition, whatever it is. I work with other designers and art directors and I'm able to guide them. For example, sometimes our studio generates an idea that seems inspired but might not translate for a Chinese client. I bring a certain expertise that helps everyone do their best work.
The most surprising part of running my own business is how humbling it is. This is hard work that necessarily involves a lot of failure. It makes me grateful for our great clients and my wonderful colleagues. It also makes me appreciate just how valuable my time at BRC was. It was like a grad school in design with a business minor. But I like challenges, the bigger the better. That's what motivates me. Always learning, always getting better."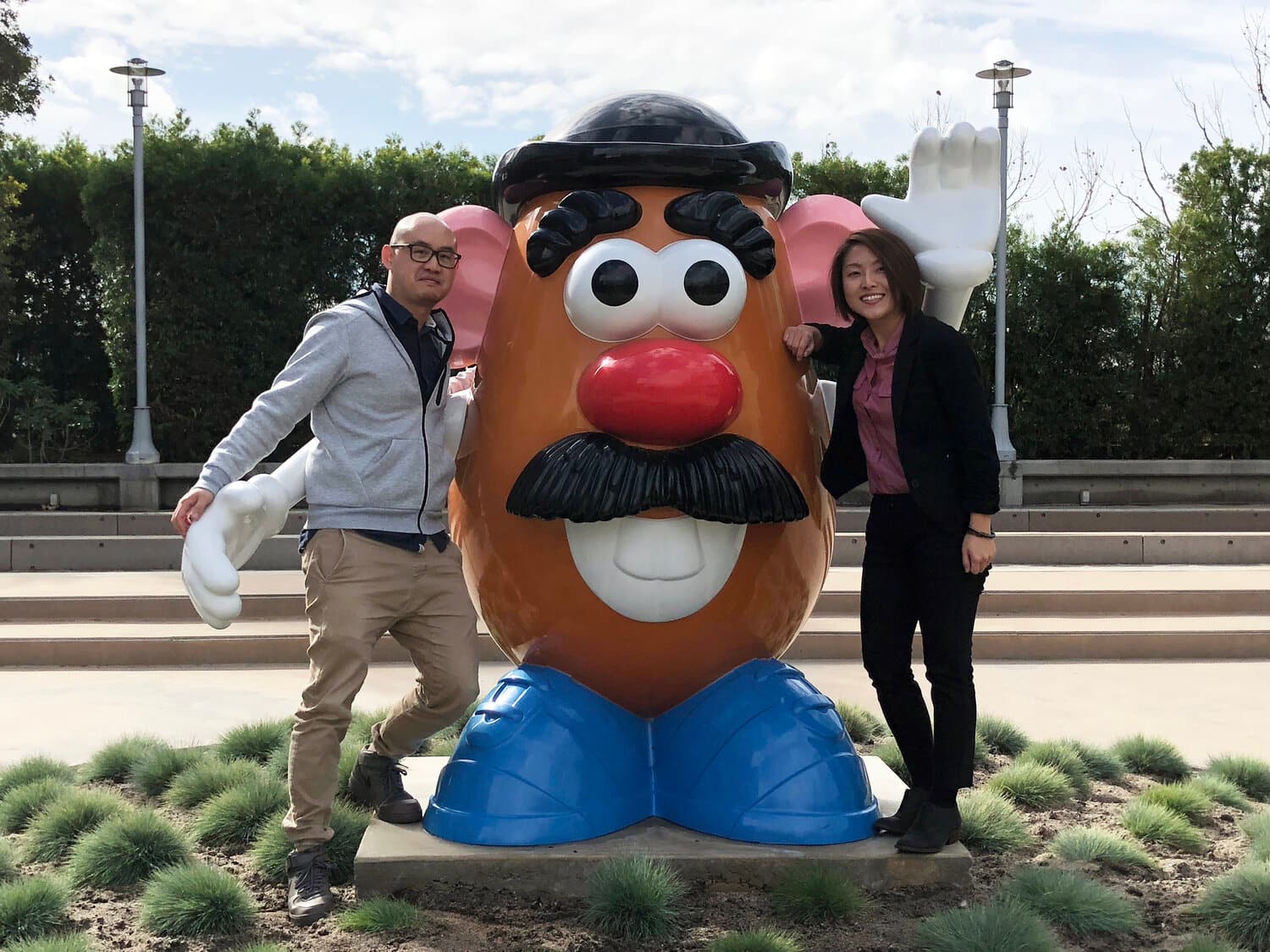 A Better Future
"One of my favorite things about BRC is that it's a great big family. The people really like each other. The teams are built on respect and cooperation. And so when I think about the future, I begin with the idea that people need people. When the COVID crisis finally passes—and it's already starting to pass—I know that people are going to want to be with their friends and family, and entertainment venues of the type we both create are going to enjoy a boom. Some destinations might see more local visitation at the beginning, but everyone will recover and things will be good.
Some wisdom for newcomers?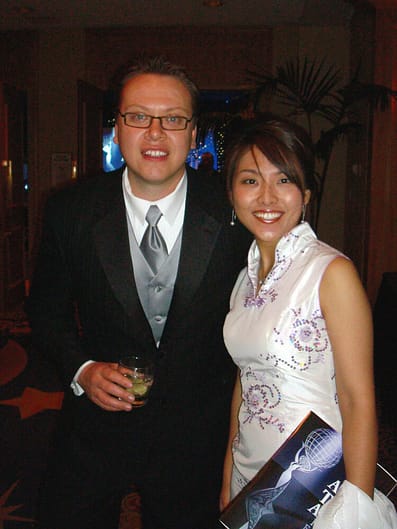 "Don't be afraid to fail! Every situation, good or bad, offers a valuable opportunity to grow and expand your mindset. Remember that we're in the business of making people happy. We get to use our creative gifts to co-create meaningful experiences that inspire large communities of people. Take every hiccup as a learning experience—a lesson that you can later share with someone else. I get to use everything I learned at Art Center and BRC, and pass it along to everyone I meet that's new in this business. That's incredible!"
The best part of this business is the people. I always knew Eugenia would be a success. She's smart, creative and energetic, and she just wants to bring great things into the world. She may no longer be a colleague, but she'll always be a dear personal friend and a friend to BRC.Share
Next article
Sign up for our newsletter