BRC Book Club: February 2022
BRC Book Club: February 2022
"We are, as a species, addicted to story. Even when the body goes to sleep, the mind stays up all night, telling itself stories." – Jonathan Gottschall
Here are some of the stories our team enjoyed this month, in their own words…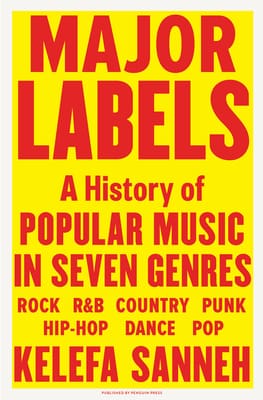 Major Labels
Written by Kelefa Sanneh
"A history of Rock & Roll, Country, Punk, Hip Hop, Dance Music, and Pop in a book full of humor, personality, and poetry. If you're a fan of music at all, this book is worth your time. If you're an obsessive listener like I am, it earns a permanent spot on your shelf." —Brad Shelton, Vice President and Creative Director
The Ministry of the Future
Written by Kim Stanley Robinson
"In a magnificent feat of academic imagining, the author creates a wholly realistic and moderately optimistic scenario of how the global warming crisis will play out over the next couple of decades. The inciting incident is a 'heat dome' over India in 2024 that kills 20 million people. This is a wake up call the world can't ignore. The book is full of memorable characters, dramatic incidents, scientific sidebars, technological speculation…it very well could play out just this way (if we're lucky). Highly recommended." —Rich Procter, Senior Writer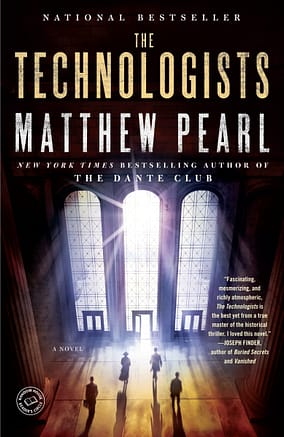 The Technologists
Written by Daniel Pearl
"It's 1868 in Boston. The American Civil War has ended, but the war between tradition and technology rages heavy as students from Harvard and the first graduating class of MIT become rivals, but not just in academia. When mysterious explosions rock the harbor and the city, the rival students are off on a quest to solve the mystery, save lives, and prove whether MIT's ragtag detective team of a charity scholar, lone female genius, and Beacon Hill blueblood can save the city (and do it before the group from Harvard!)." —Kat Reinbold, Creative Producer
Braiding Sweetgrass
Written by Robin Wall Kimmerer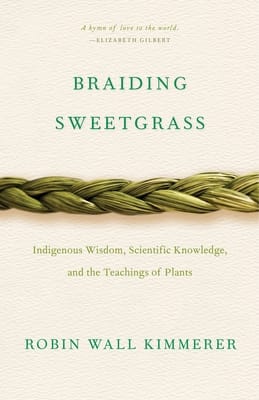 This beautiful book by Robin Wall Kimmerer, a plant ecologist and member of the Citizen Potawatomi Nation, is a mind-expanding exploration of our relationship to Earth and her inhabitants. It made me rethink the meaning of community and teachers. While we frequently talk about respecting natural resources and healing the land by restoring what we have taken from it, Wall Kimmerer stresses there is more required of us. We need to heal our relationship to the living world through reciprocity, "for only when we can hear the languages of other beings will we be capable of understanding the generosity of the earth, and learn to give our own gifts in return." —Carolyn Leach, Senior Writer
Putting It Together: How Stephen Sondheim and I Created Sunday in the Park with George
Written by James Lapine
"Putting it Together is a fascinating chronicle of the creation of the musical Sunday in the Park with George. It's a universal story of the creative process forged in the furnace of commercial theater. If you don't know the show, you can rent it online."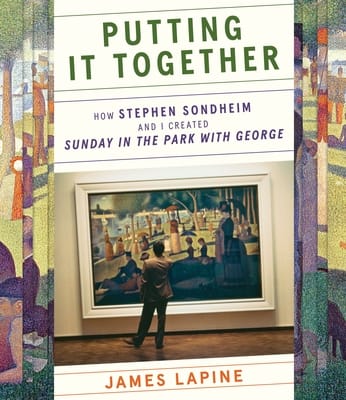 The Blurb:
"In 1982, James Lapine, at the beginning of his career as a playwright and director, met Stephen Sondheim, nineteen years his senior and already a legendary Broadway composer and lyricist. Shortly thereafter, the two decided to write a musical inspired by Georges Seurat's nineteenth-century painting A Sunday Afternoon on the Island of La Grande Jatte.
Through conversations between Lapine and Sondheim, as well as most of the production team, and with a treasure trove of personal photographs, sketches, script notes, and sheet music, the two Broadway icons lift the curtain on their beloved musical. Putting It Together is a deeply personal remembrance of their collaboration and friendship and the highs and lows of that journey, one that resulted in the beloved Pulitzer Prize-winning classic." — Matthew Solari, Vice President and Creative Director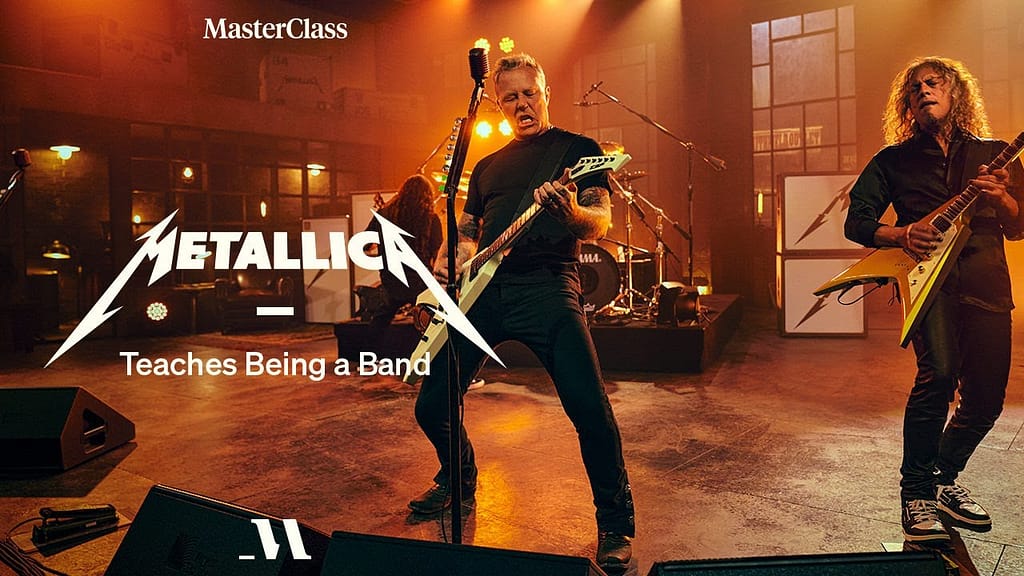 Metallica Teaches Being a Band
Available on MasterClass
"This is not a review of a book, but of Metallica's MasterClass on how to be band. To round out my creative perspective I tend to watch a lot of variety and the MasterClass series has some incredible teachers and lessons.
I'm endlessly interested in how other creative people work. What's their process? What drives them? How do they work in teams? The Metallica series focuses on how to be and build a band. It delves into the band dynamics and how each member of Metallica brings something different to the song writing process.
Listening to Kirk Hammett talk about building songs is like listening to Martin Scorcese talk about the art of film. Like many bands (including U2 and the Beatles) their songs often begin as riffs. These riffs could be long or short. They could be thrashing or more acoustic in nature. But what Metallica does with these riffs separates them from the rest. Intuitively the band takes a singular riff and they build from there. Starting with story and building the song and the lyrics to match the intensity of the music. They also talk about drama and the dramatic arc of the song. Feeling the intro, building momentum, thrashing to the climax and finding resolution.
The band literally thinks emotionally and together. There is no other band that can play with the speed of a song like 'Battery' and then find the emotional intensity of 'One' and slow down to the acoustic version of 'Nothing Else Matters.' They understand their audience. They understand how to build emotion and unleash its full power. And they understand that the thing that holds them together is fragile and constant work. Nothing great comes easy, even if they make it seem that way.
The author of this post remembers vividly ditching High School classes the day that Metallica "And Justice for All" came out. We went to the mall, bought the album on vinyl, went back to my friends house where we drank beers and played the album over and over late into the evening as loud as we possibly could. It was teenage nirvana and I can remember that day so clearly, it was well worth the few classes we missed." —Christian Lachel, Chief Creative Officer
SEE OUR PAST READING LISTS:
Next article
Sign up for our newsletter